Create a New Instance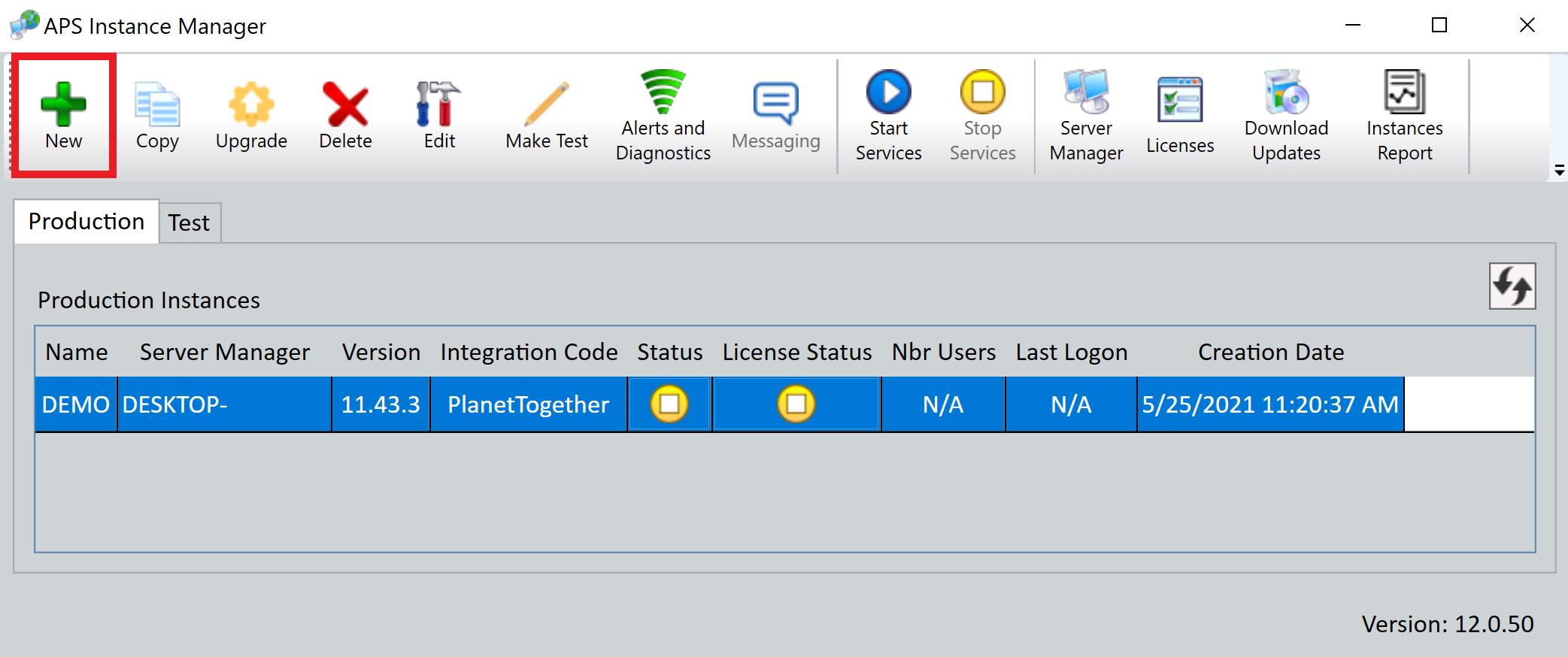 This will open the New Instance dialog.
2. Enter the Information to create the new instance: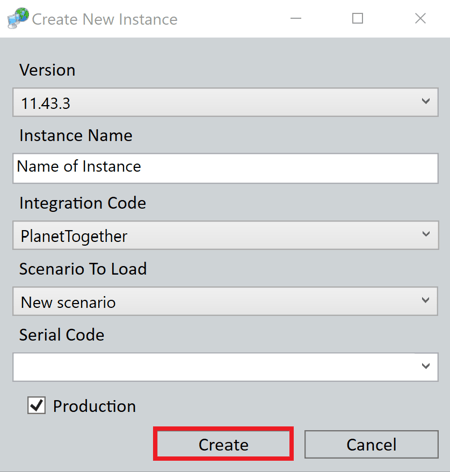 Version: From the drop-down menu, select which version of the PlanetTogether you wish to use for the instance.
Instance Name: This is the name that will appear in the Instance Manager and allow you to differentiate between multiple instances, if applicable.
Integration Code: This is to specify which integration files to use.
Scenario To Load: You can choose to load a New Scenario (blank scenario) or a demo scenario (these have some data already loaded in them).
Serial Code: This is your personal Serial Code that was provided.
You should now be able to see your new instance from the list in the Instance Manager: