Departments
Key Concepts
Departments represent groupings of resources that can be viewed together within a plant. They have no impact on scheduling and often correspond to ERP work centers.
Setting Up
Departments are typically imported from the client's ERP but can be manually created to edit within the Resources tab.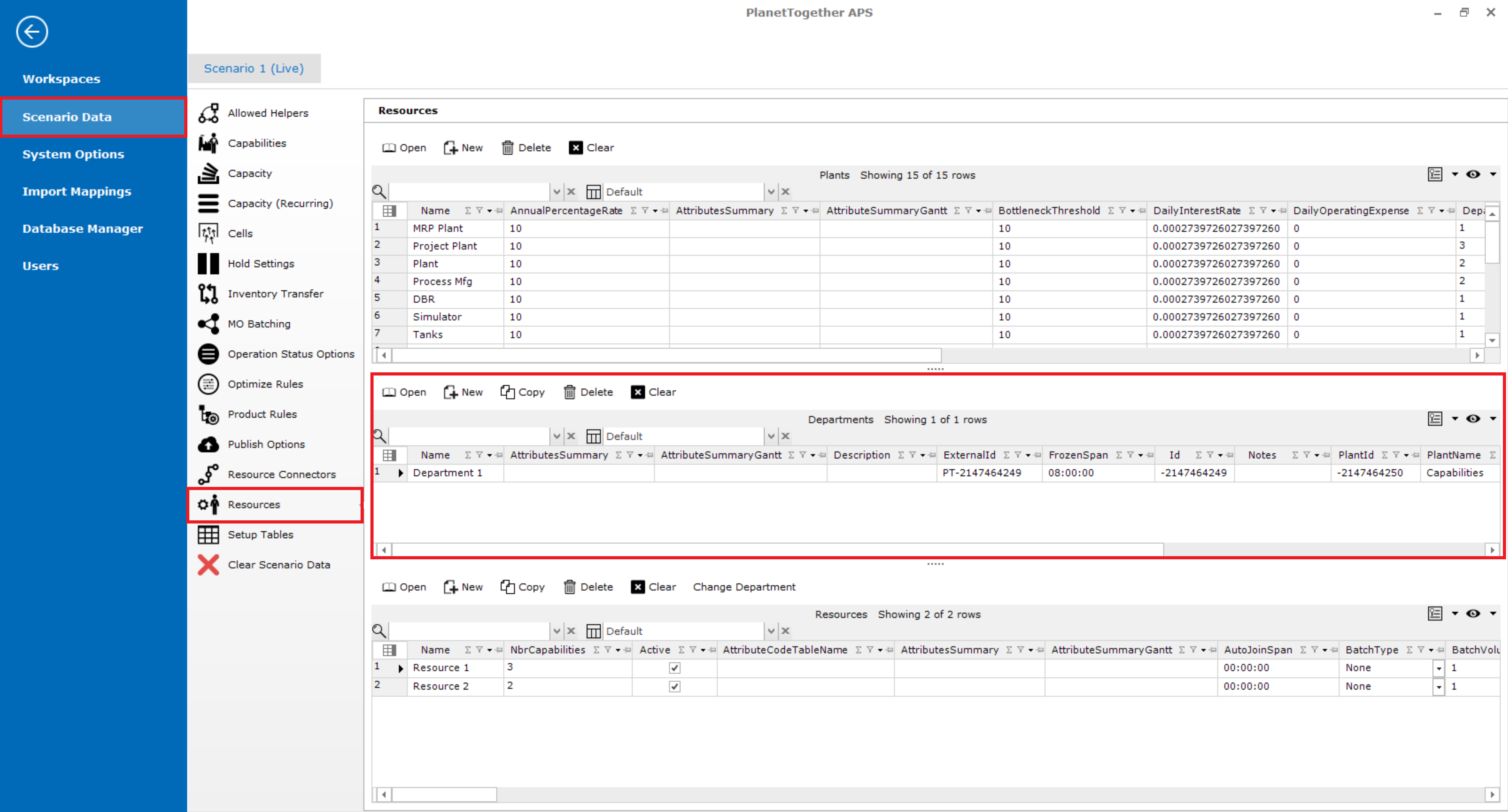 In the Gantt view, the Departments are listed at the top-left corner. Users can choose to display resources from all departments within the plant or display only the resources from a specific plant.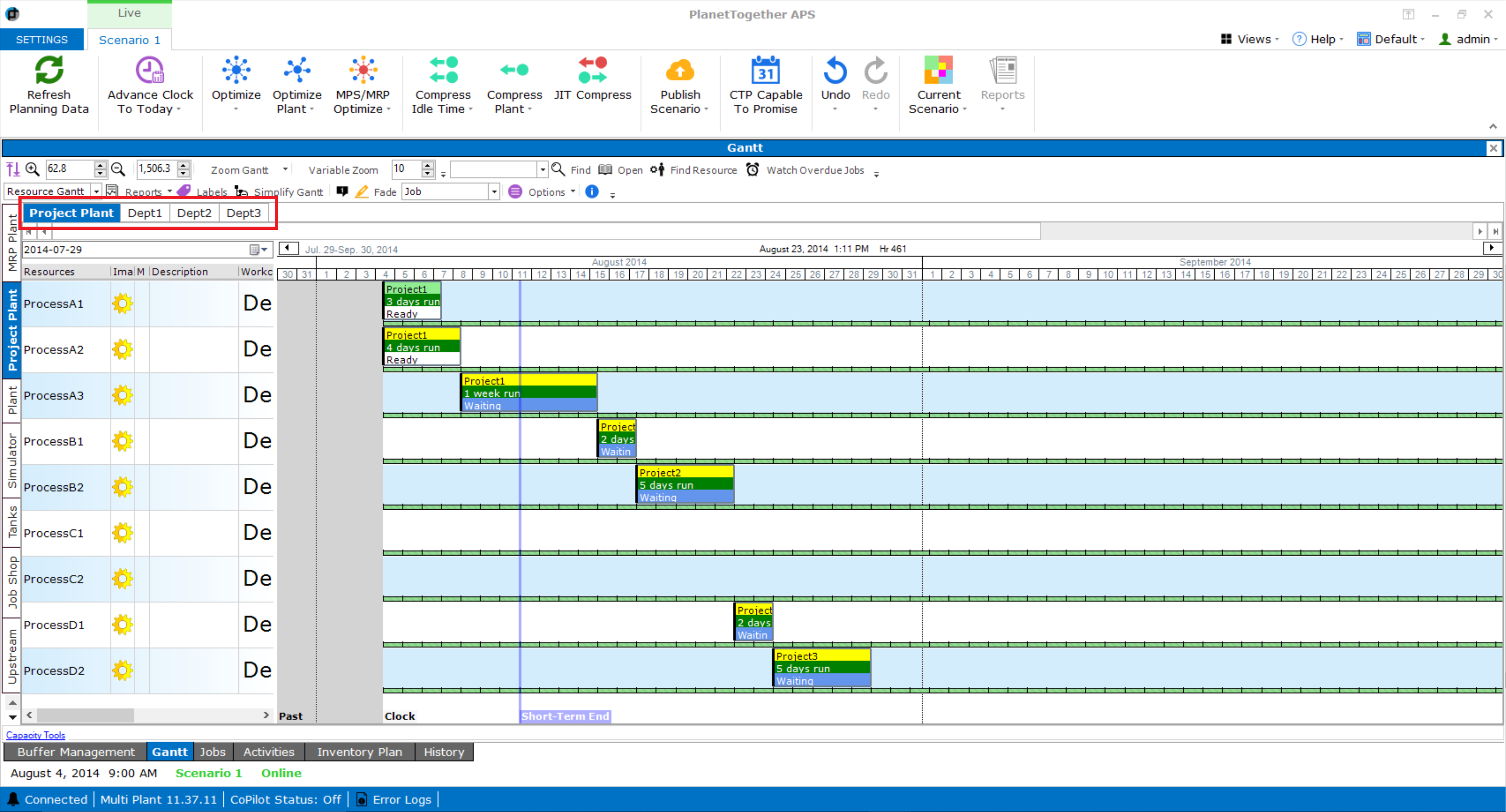 Note: The order of the Departments can be changed using the Sort Index. This will allow you to arrange the departments in your preferred sequence. To do this, go to Settings | Scenario Data | Resources. Double click on a Department to open it and change the Sort Index number in the lower-left corner.
Department Specific Frozen Span
You can set a Department-Specific Frozen Span by double-clicking on a Department from Settings | Scenario Data |Resources. Then, select a time span from the drop-down menu and ensure that the "Use Department Span" is checked to apply the changes.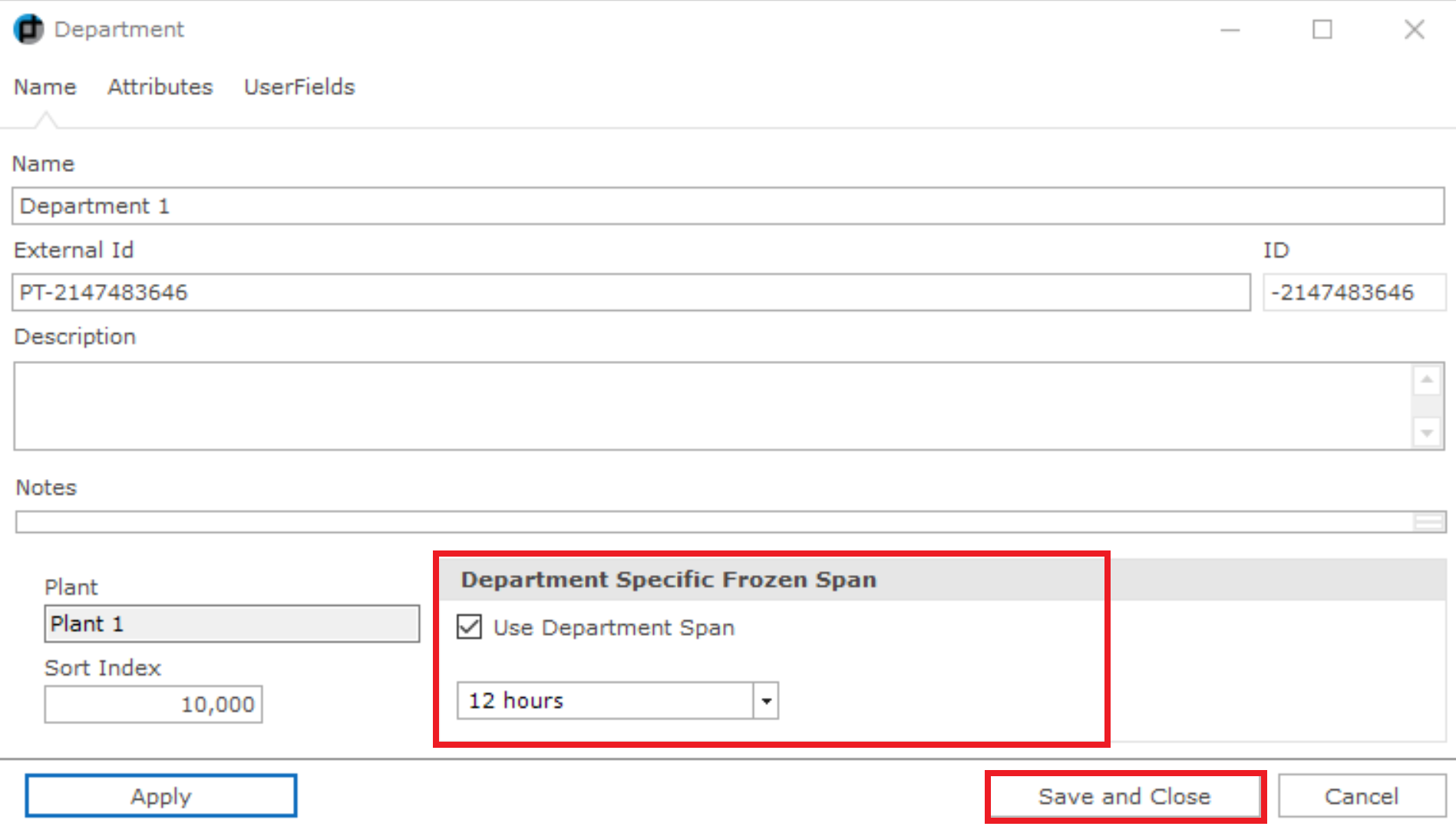 Related Articles: