Key Concepts
In PlanetTogether, jobs represent the top-level object that generates requests for the shop to produce one or more products by a specific time. The Jobs View displays a list of all existing jobs and contains information on the Need Date, Customer, Priority, Quantity, etc.

Jobs are usually imported from an external ERP system. The relevant import mappings can be found here.
Creating Jobs Manually
Additionally, jobs can be manually created from the Jobs View:
Click the "New Job" button on the toolbar. This will open the Jobs Dialog where the new job can be defined.
Alternatively, a new job can be created by copying an existing job. In this case, most of the data required will be filled in the Jobs Dialog, and small adjustments can be made. To do this, select a job from the list and click the "Copy" button of the toolbar, or open the job by clicking on the "Open" button and select "Copy Job" at the top of the Jobs Dialog.

Layouts and Alerts
The Jobs View grid comes with pre-saved layouts, which filter the columns to only display relevant information. Users can select a pre-made layout by selecting from the drop-down menu.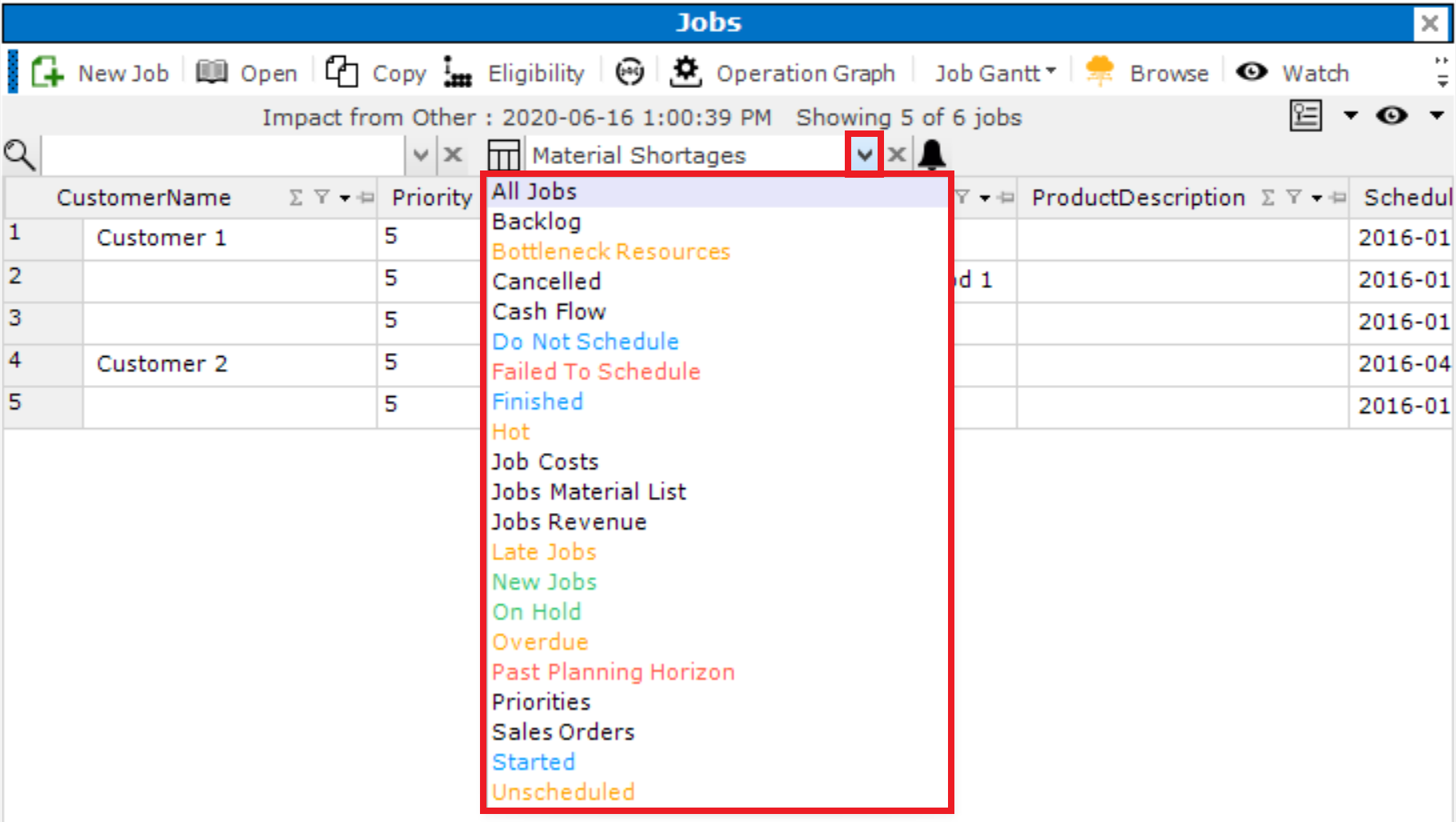 Additionally, new layouts can be customized and used to create alerts. For example, a grid layout called "Job Costs" will show only columns related to the costs of the job. Alerts can also be created for any new or existing layout.
Manual Scheduling from the Jobs View
The Jobs view allows schedulers to make manual changes to the schedule once a schedule is generated. These manual scheduling tools can be accessed from the Jobs View toolbar and include: Hold, Anchor, Lock, Expedite, and Unschedule. Additional information on manual scheduling from the Jobs View can be found here.

Eligibility
The Eligibility dialog can be accessed by selecting a Job from the grid and clicking the "Eligibility" button of the toolbar.

This dialog lists all activities within the selected job and their attributes. When an activity is selected, all resource requirements will be listed and include a list of capable resources that can satisfy the requirement. The Eligibility dialog gathers all relevant information for each resource and links to attribute number ranges, allowed helpers, and resource connectors, if applicable.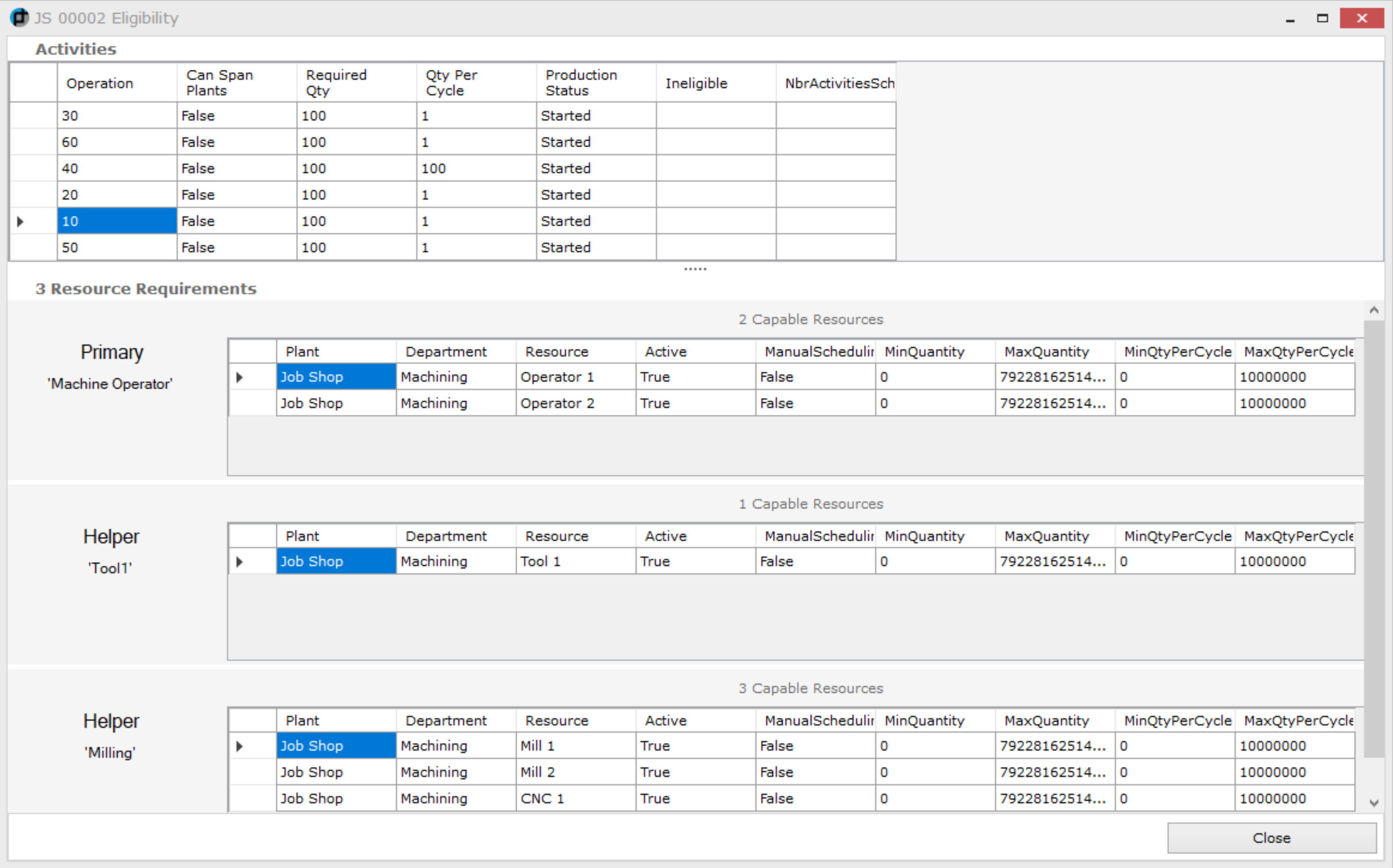 Note: If an operation has no resources capable of running it, the number of capable resources will be highlighted in red.