Key Concepts
A capability is defined by the type of work or skill that a resource can do. Each resource can have multiple capabilities, and capabilities can be linked to multiple resources. In addition, each operation's resource requirement indicates the required capabilities that a resource must have to be considered eligible to perform the operation. For an activity to schedule on a resource, the operation must reference the number of resources required as well as the capabilities that those resources must have.
Note: If capabilities are set for an operation, a resource must have all the required capabilities to perform the operation. If the resource does not have the proper capabilities, an error message will appear to indicate this when attempting to move an activity to a resource that does not have all the required capabilities.
Capabilities usually correspond to work centers in an ERP system, but they can also be created for special product attributes such as item classes, material types, or other constraints that defined whether a resource can perform a particular task.
Setting Up
It is important to note that capabilities and resources are not automatically tied to one another as both objects can be imported separately. This allows users to manually assign capabilities to resources if their ERP or back-end system does not have a logical like between resources and capabilities in its database tables. The relevant import fields can be found here for capabilities, and here for resources.
The Capabilities window displays a master list of all capabilities, or types of work, that can be performed by the plants' resources. This window can be accessed by going to: Settings | Scenario Data | Capabilities.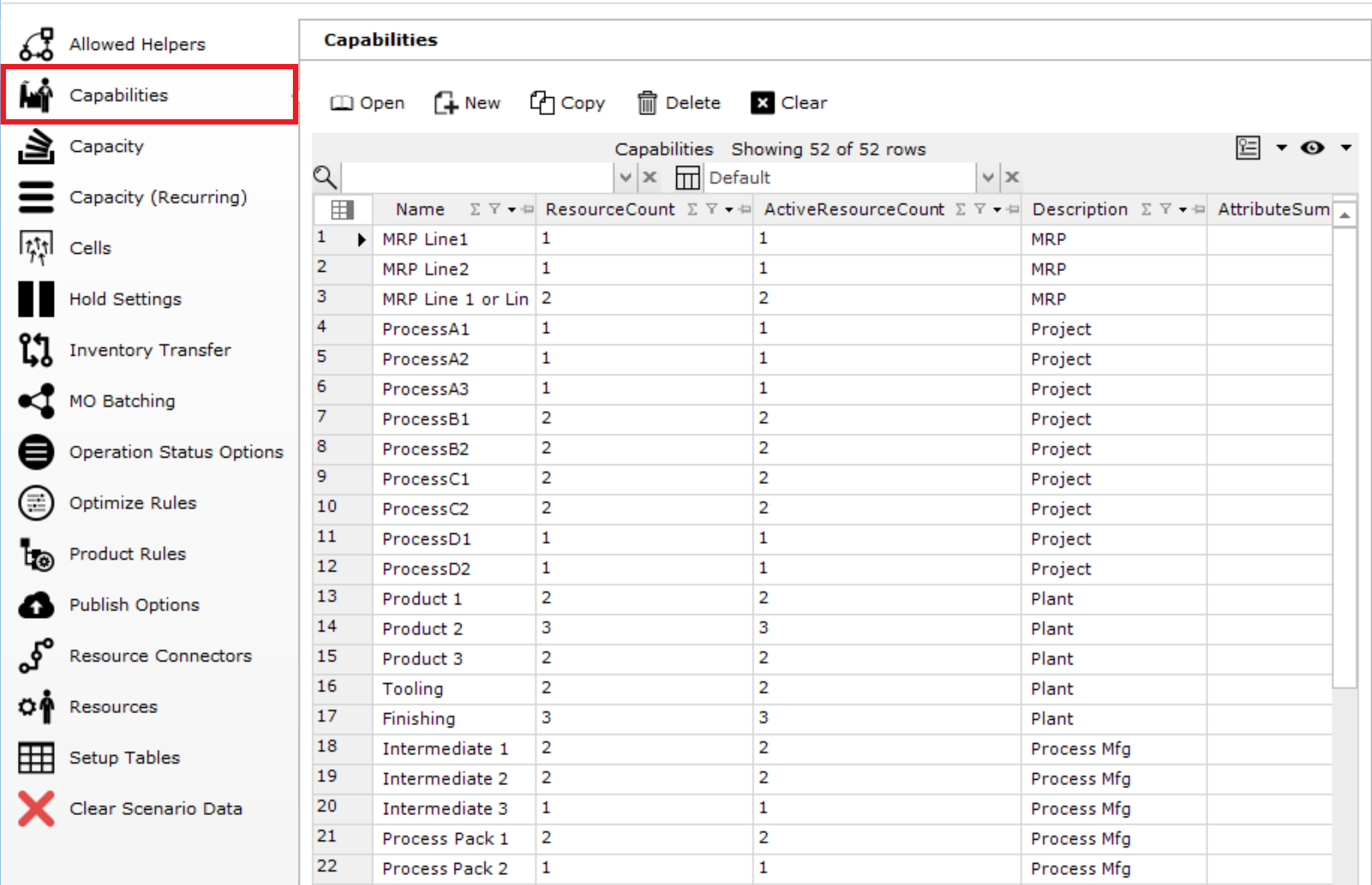 Capabilities can be edited or assigned to a resource by double-clicking on a capability. When a capability is double-clicked, the following window will appear and displays a list of all resources. Capabilities can be assigned to specific resources by checking the box under the "Assigned" column.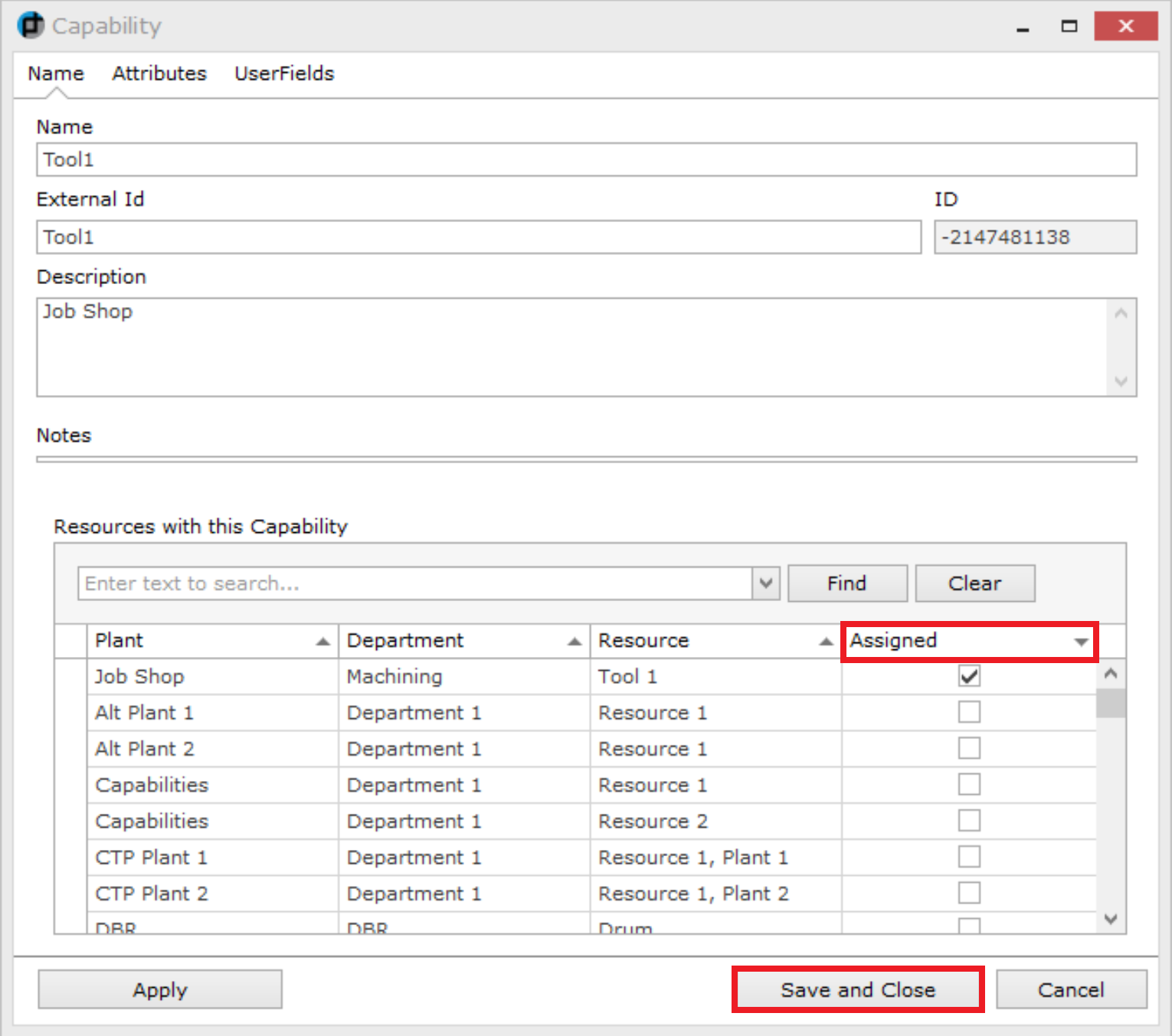 In order for an activity to be scheduled, the individual operations must reference the number of resources required as well as the capabilities those resources must-have. If only one resource requirement is set but two capabilities are required, PlanetTogether will attempt to match the job to a single resource that has both capabilities.
Watch: Finding a Capable Resource
Related Articles