Sales Order Pegging
Key Concepts
Sales Order Pegging allows the user to see the production order jobs that feed into sales orders.
In the Gantt Pane, clicking on a production order will display arrows that show the path of a production order into subsequent sales orders.
Clicking on a sales order will show which production orders it is pulling material from.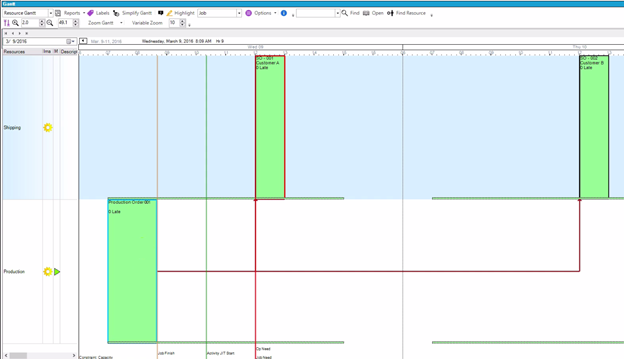 If a sales order has the materials requirement set to "Constrain by Available Date", and the production order becomes late, the sales order will be delayed and pushed back on the Gantt. If it's not set to "Constrain by Available Date", the sales order will change color (pink in this case) to indicate that the materials requirement needed won't be satisfied, but the job will not move.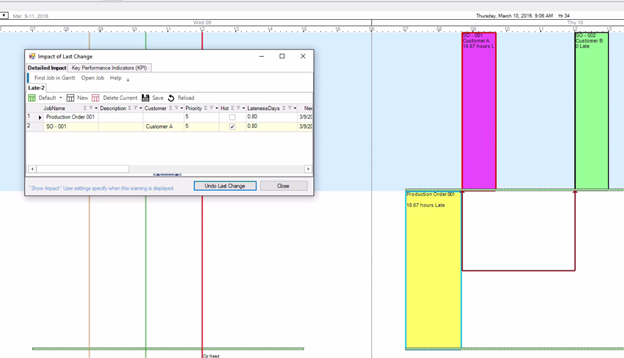 In the Jobs Dialog, you can also see the connected jobs by clicking on the Connected Jobs Gantt tab.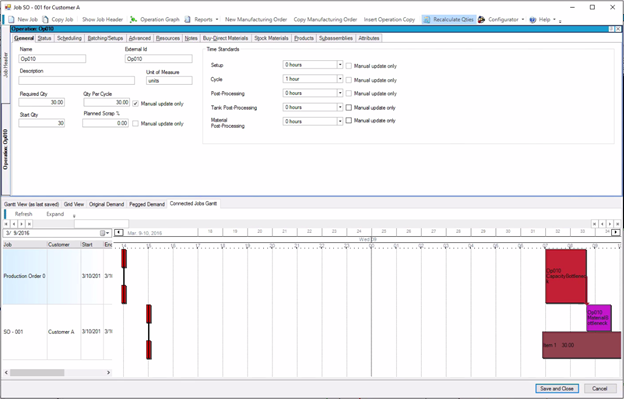 Watch: Sales Order Pegging