CFOs: Support IT, Grow More Profit Centers
---
You've guided your organization through one of the biggest cost-cutting periods in corporate history. Now your resolve is growing more profit centers. Your factory floors are one of the best places to begin the process. Support your IT Managers in upgrading their master production planning and detailed production scheduling efficiency with the latest and most powerful technology platform: PlanetTogether APS, enabling Industry 4.0 in today's Smart Factories.
Best of all, PlanetTogether deploys in a rapid three months and pays for itself in six — a hardworking technology hero on your balance sheet.


"On overtime labor costs alone, PT's APS paid for itself inside of six months."

Knapheide Industrial Equipment


Get more out of your manufacturing assets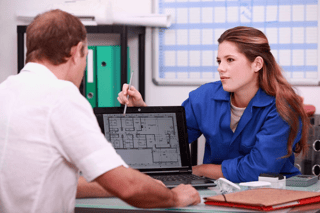 Management of your production capacity may be your bottleneck for higher profitability. Manual planning approaches often lead to low utilization of key equipment due to excessive clean outs and setup which consume valuable time and reduce your throughput. Scheduling mistakes also lead to material shortages that starve resources causing lost output and expedite costs. Advanced Planning and Scheduling systems automate the process of maximizing the output on your production floor so you are achieving the highest possible return on assets in your manufacturing business.
Work Flow = Cash Flow
Using Excel for production planning and scheduling? If your team is struggling with such manual processes then you are losing the opportunity to streamline flow of orders through the shop and to your customers. An APS system will route work to the right people and machines at the right time to get more done on-time at the highest quality levels. This leads to faster delivery, shorter lead-times and more business.
Struggling to Predict shipments every month?
How can you predict your cash flow if you don't know what's going to ship each month? By upping your technology platform to utilize Advanced Planning and Scheduling software, your entire company will have clear visibility as to what orders will ship when. This means greater predictability for the shop floor, the customer service team, the sales team, and for financial planners. Production planning and scheduling software unites everyone in your company around a single version of the truth in terms of shipping plans and priorities. More visibility, greater predictability, higher efficiency, and less operating stress for everyone.
Integration Video