Businesses are more likely to be successful when they streamline and optimize overall supply chain. When trying to enhance overall supply chain, demand planning is one of the first components needed to improve in order to grow the company.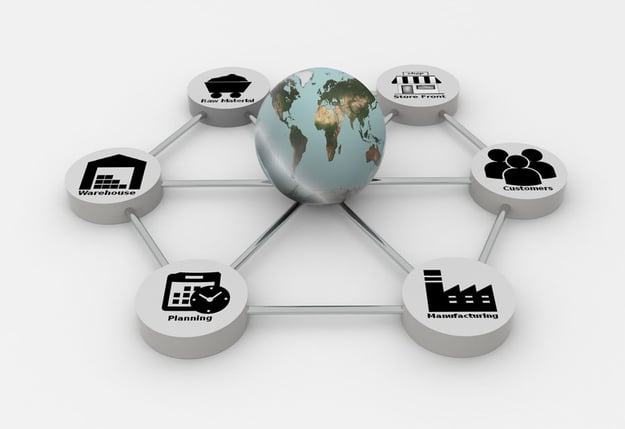 This is because demand planning pertains to forecasting and planning, which enables production to accurately produce the correct amount of product needed to fulfill orders. In order to achieve results in demand planning, it can be beneficial to utilize a cloud-based demand planning tool, which provides a tactical advantage to drive operational success and aid in achievement of strategic goals. With demand planning, there are many benefits associated with the software.
Benefits of Cloud Integrated Demand Planning
The benefits of cloud integrated demand planning include the following:
Real-Time Integration - Real-time integration allows the operation to be able to have clear insight into demand in real time. This component has access to the exact data that is needed, when it is needed, and does not have to worry how timely or accurate the data may be. This is because the system is integrated together, which also reduces any operational costs and boosts overall collaboration.
Lower Total Cost of Ownership (TCO) - When demand planning is hosted within the cloud, the responsibility IT management and any cost associated with it are diminished. This includes cost of upgrades, patches, and any form of general management.
Target Market Demand Response - With the access to real-time demand signals, the company is able to quickly and efficiently respond to any spikes or drops within demand, even when conditions are constantly changing.
Upgrades - On-premise upgrades lead to interruption within business, ultimately affecting fulfillment and profitability. With cloud solutions, upgrades are rolled out rather quickly, during non-peak hours, and take place with little business interruption.
With these benefits, demand planning becomes much less complex and much more advantageous. One of the most popular forms of cloud-based demand planning software includes PlanetTogether's Advanced Planning and Scheduling Software.
Advanced Planning and Scheduling System
Advanced Planning and Scheduling (APS) software has become a must for modern-day manufacturing operations due to customer demand for increased product mix and fast delivery combined with downward cost pressures. APS can be quickly integrated with a ERP/MRP software to fill gaps where these system lack planning and scheduling flexibility and accuracy. Advanced Planning and Scheduling (APS) helps planners save time while providing greater agility in updating ever-changing priorities, production schedules, and inventory plans.
Create optimized schedules balancing production efficiency and delivery performance
Maximize output on bottleneck resources to increase revenue
Synchronize supply with demand to reduce inventories
Provide company-wide visibility to capacity
Enable scenario data-driven decision making
Implementation of Advanced Planning and Scheduling (APS) software will take your manufacturing operations to the next level of production efficiency, taking advantage of the operational data you already have in your ERP.
Related Multi Plant Video
APS Resources
Topics: Advanced Planning and Scheduling, cloud, Demand planning, cloud based ERP