Manufacturing facilities and production have been hit hard by the coronavirus (COVID19) and while some facilities have been thriving during this time period, there are some that are struggling pretty heavily. Keeping up with and understanding the strategic issues that lie ahead as the coronavirus rages on with operations management will only allow you to become better prepared for potential outcomes and strategies that need to be enforced within the company.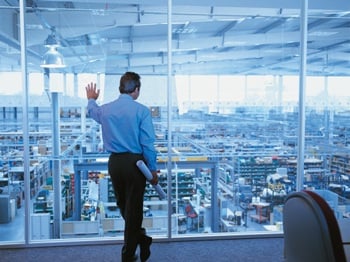 Once again, strategic issues within operations management are a must to look into and understand, especially in 2020. Therefore, within this blog we are going to discuss the strategic issues within operations management in 2020.
Strategic Issues in Operations Management in 2020
As 2020 has been one of the most historical years to live through, there are a series of strategic issues and challenges to overcome as you seek to uphold your business. These strategic issues within operations management include the following:
Health and Safety

– Health and safety is a primary concern as of right now – and more than likely will be one for a period of time. Operations managers need to ensure that they are keeping up with any new information pertaining to health or safety and take proper precautions within their facility. This may even include hiring an outside company to routinely clean the facility. By far, health and safety needs to be a top concern in 2021.
Automation

– Automation has been a primary concern and challenge for many individuals that work within facilities. As management and operations management is continuously looking to increase efficiency within their operation, this may push frontline workers further and further out of the picture, until essential they are unemployed. This is an issue to especially consider during the coronavirus as facilities may be looking more and more into automation and thus reducing the amount of frontline workers.
Demand Changes

– Demand changes are apparent during this time of the coronavirus, as we have seen surges in demand for some operations while other facilities have seen demand freefall. Being agile in the sense that you are prepared in a moment's notice of potential demand changes is key when attempting to keep your operation afloat. This may include changing up your demand strategy or implementing new demand forecasting technologies.
A software that can aid with demand responsiveness, automation oversight, and ultimately increasing overall operational efficiency includes PlanetTogether's Advanced Planning and Scheduling (APS) Software. Advanced Planning and Scheduling (APS) Software is a must for modern-day manufacturing facilities that are seeking to enhance their operation and ultimately take production up a notch.
Advanced Planning and Scheduling Software
Advanced Planning and Scheduling (APS) software has become a must for modern-day manufacturing operations due to customer demand for increased product mix and fast delivery combined with downward cost pressures. APS can be quickly integrated with a ERP/MRP software to fill gaps where these system lack planning and scheduling flexibility and accuracy. Advanced Planning and Scheduling (APS) helps planners save time while providing greater agility in updating ever-changing priorities, production schedules, and inventory plans.
Create optimized schedules balancing production efficiency and delivery performance
Maximize output on bottleneck resources to increase revenue
Synchronize supply with demand to reduce inventories
Provide company-wide visibility to capacity
Enable scenario data-driven decision making
Implementation of Advanced Planning and Scheduling (APS) software will take your manufacturing operations to the next level of production efficiency, taking advantage of the operational data you already have in your ERP.
Related Capacity Planning Video
APS Resources
Topics: strategic goals