The world of manufacturing is changing. With the unexpected disruptions caused by the 2020 global pandemic, it can be hard to predict what the following year will hold. Within any production facility or organization, it is crucial to have adequate and advantageous operations management to ensure that production runs smoothly, even in the case of unexpected disruptions.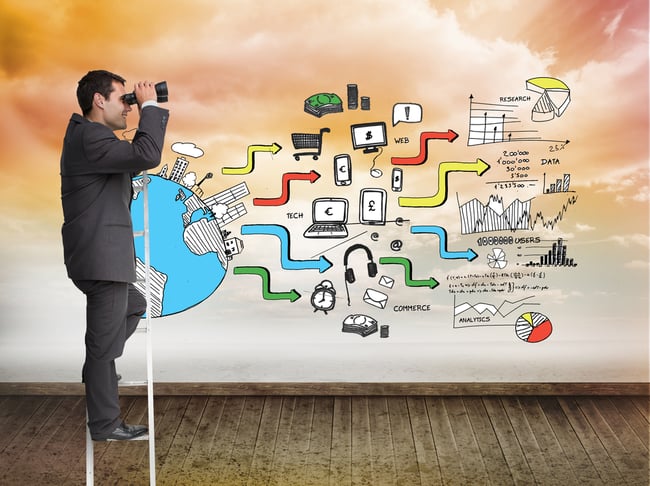 Although it is challenging to predict what the following year will have in store for us, some operations management trends are emerging. It is in the best interest of your company to keep these in mind as the new year approaches as these will help your company recover from the disruptions caused by the pandemic.
Trends in Operations Management
1. Increased Enterprise Data
2021 will see an increase in the amount of enterprise data at all levels of the organization. Enterprise data represents all data that is shared by the users of an organization. As the loss of enterprise data can accrue significant loss for your company, it is crucial that you prepare to have efficient ways of managing and organizing it. Having a single platform that can allow your employees to access all of the information they need will also be helpful in reducing the time wasted looking for relevant information.
2. Investing in Your Employees
One of the major determinants in employee satisfaction at work is their perception of how much they are benefiting from working at a company. This is much more than simply receiving a paycheck. Motivated employees that share your vision for the company will be highly beneficial. In the new year, spend time talking to your employees about their experiences within your organization and identify opportunities for enrichment, such as additional resources and training for self-development.
3. Increased Communication
In the next year, an emphasis on company-wide, mobile communication is predicted. With so many people now working from home, it is crucial to ensure clear and efficient communication to improve productivity. Mobile communication will ensure timely correspondence between all levels of the organization and allow everyone to have access to important information, wherever they are.
4. Agility
With the events of 2020, consumers' priorities dramatically shifted. Some manufacturers saw demand for their products soar while others remained with excess inventory. As things will remain uncertain for some time, it is important for your company to improve its demand responsiveness. This can be achieved by increasing the agility of your operations to be able to the quickly changing customer demands. This may mean shortening your planning horizon to be able to quickly adjust your production schedule as the 'new normal' settles in.
5. Focus on Customers
In addition to increasing demand responsiveness, companies will highly benefit from having great customer relationships. As customers are expecting higher levels of customizations, short lead time, and lower costs, your company will be able to maintain their competitive advantage by listening to the needs of your customers. Companies may want to consider adding options for customizations of their products to give then an additional advantage within the market competition.
PlanetTogether's Advanced Planning and Scheduling software can help operations managers make their overall production process more efficient. This software will allow manufacturers to have thorough visibility into their production facility and locate areas where bottlenecks are prevalent. This means identifying problems and problem-solving before they arise. As we embark into a new year that may hold some unexpected changes, this visibility will be crucial for modern-day manufacturers that are looking to meet their goals.
Advanced Planning and Scheduling (APS) Software
Advanced Planning and Scheduling Softwares have become a must for modern-day manufacturing operations as customer demand for increased product assortment, fast delivery, and downward cost pressures become prevalent. These systems help planners save time while providing greater agility in updating ever-changing priorities, production schedules, and inventory plans. APS Systems can be quickly integrated with an ERP/MRP software to fill the gaps where these systems lack planning and scheduling flexibility, accuracy, and efficiency.
With APS you can:
Create optimized schedules that balance production efficiency and delivery performance
Maximize throughput on bottleneck resources to increase revenue
Synchronize supply with demand to reduce inventories
Provide company-wide visibility to resource capacity
Enable scenario data-driven decision making
The implementation of an Advanced Planning and Scheduling (APS) Software will take your manufacturing operations to the next level of production efficiency by taking advantage of the operational data you already possess in your ERP system. Try a free trial or demo!
Related Lean Video
APS Resources
Topics: PlanetTogether, Industry Trends, operations management, operational objectives, strategic goals