Within manufacturing, there are a series of production processes that are available in order for you to generate product. This will all entirely depend on what kind of product that you are seeking to produce and the amount of inventory that you wish to carry. In past blogs we have spoken about make-to-order (MTO) and make-to-stock (MTS), with make-to-stock being the production process with the most inventory on hand at a given time. There is a manufacturing method that allows for low inventory and also generates product within the timeframe requested - which is assemble-to-order (ATO).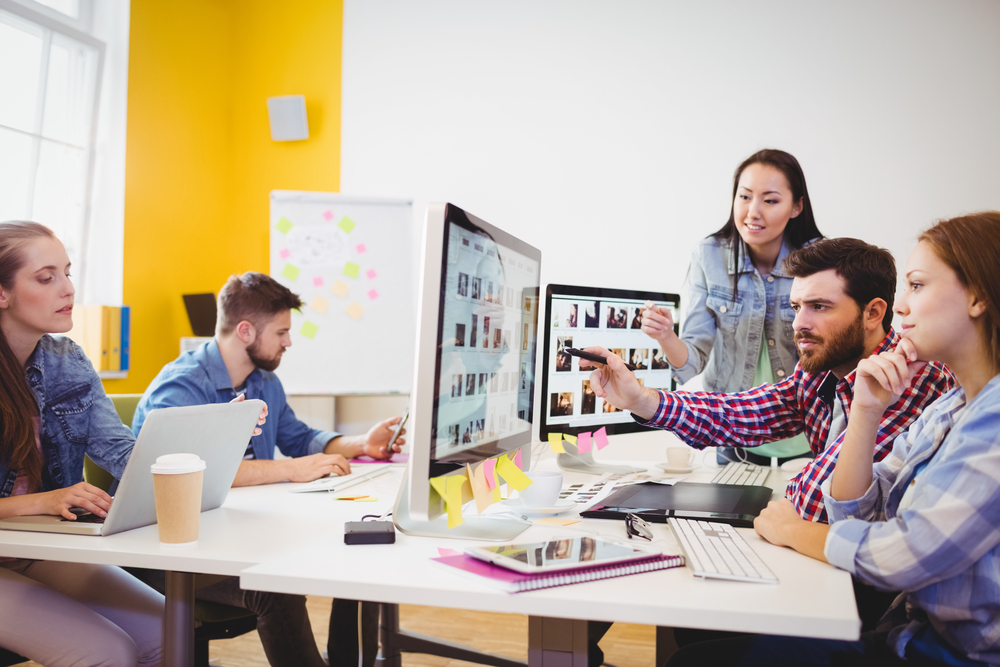 Assemble to order (ATO) is closely related to make to order and can even be considered a subcomponent underneath it, with both of these methodologies specializing in inventory reduction. Build-to-order is utilized by companies to create products with the exact specifications that are requested by the customer. There are advantages and disadvantages to this strategy of manufacturing and choosing the best process for you is a conversation that you need to have with other members of your team. There are also a series of questions that you need to ask yourself. What kind of product am I manufacturing? How likely are my consumers to wait for a product to be manufactured? What are the cost? All of these are prevalent questions to ask yourself when attempting to choose a new manufacturing process.
The Advantages and Disadvantages of Assemble-to-Order
Within assemble-to-order, there are various advantages and disadvantages that can impact your operation.
The following advantages of assemble to order pertains to the following:
Specialization - Overall, the most substantial advantage pertaining to an assemble-to-order strategy pertains to the specialization of each product to meet consumer expectations. As opposed to MTS, you are able to ensure that consumers hand-pick all features and components within a product and ultimately develop a personalized product just for that consumer. It leads to a much more quality product and the consumer has some say in what exactly they want as opposed to taking something right off the shelf.
Inventory Reduction - Inventory reduction is another advantage to an assemble-to-order strategy, considering that product is not manufacturing and created until an order is placed. This saves a facility a substantial amount of money on inventory costs and ultimately reducing warehousing space. Inventory reduction is by far the biggest advantage pertaining to assemble to order (ATO).
The following disadvantages of assemble to order pertains to the following:
Low Supply - One disadvantage pertaining to assemble to order is the lack of supply of inventory that is ready to sell. Once again, as opposed to MTS, you will have to assemble parts together or completely manufacture a new product, leading to longer lead times. Instead of having stores filled with inventory, you will be taking orders through the phone or website and will eliminate the ability to purchase and take home something within the same day. This could potentially lead to a loss of profits and sales and could decrease profitability.
Waiting Time - Once again, waiting time is another substantial drawback of assemble-to-order. Within assemble-to-order, the lead times are due to having to manufacture the product and a lack of supply on hand, which takes longer to fulfill consumer orders. A long wait time could send individuals away to already finished product or places filled with options of inventory.
A production scheduling software that can aid with decreasing lead time as well as ensuring that customer order request are fulfilled within the timeframe requested is PlanetTogether's Advanced Planning and Scheduling (APS) Software. PlanetTogether's Advanced Planning and Scheduling Software (APS) ensures that manufacturing facilities have thorough visibility into their overall operation and are able to manipulate areas that are in need of enhancement. APS Software is a must for manufacturers that are seeking to maintain a competitive edge within the industry and ultimately take production up a notch.
Advanced Planning and Scheduling Software
Advanced Planning and Scheduling (APS) software has become a must for modern-day manufacturing operations due to customer demand for increased product mix and fast delivery combined with downward cost pressures. APS can be quickly integrated with a ERP/MRP software to fill gaps where these system lack planning and scheduling flexibility and accuracy. Advanced Planning and Scheduling (APS) helps planners save time while providing greater agility in updating ever-changing priorities, production schedules, and inventory plans.
Create optimized schedules balancing production efficiency and delivery performance
Maximize output on bottleneck resources to increase revenue
Synchronize supply with demand to reduce inventories
Provide company-wide visibility to capacity
Enable scenario data-driven decision making
Implementation of Advanced Planning and Scheduling (APS) software will take your manufacturing operations to the next level of production efficiency, taking advantage of the operational data you already have in your ERP.
Related What If Video
APS Resources