When it comes to warehousing, there are various aspects to consider - especially as you continuously expand your business. Do you want to be closer to your customers that are several states away? What about being closer to your consumers that are several countries away? All of these aspects are important to consider when you are seeking to fulfill customer requirements within the timeframe that they are requesting. This is where you need to decide if you need to build an entire warehouse in an area that has high consumer demand - or outsource your logistics to a third party.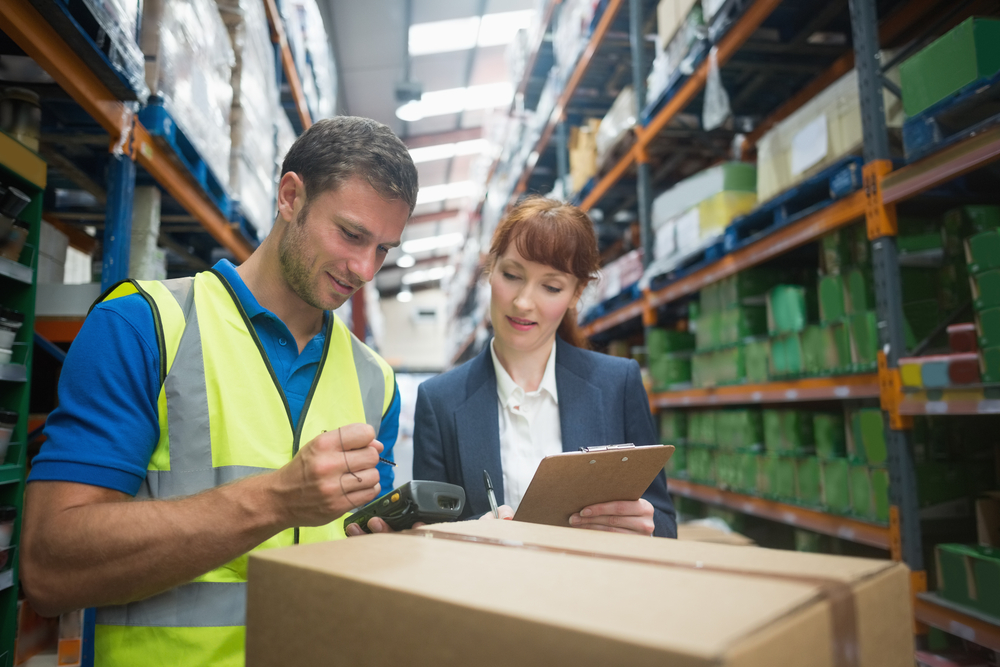 You will need to assess what exactly your company needs and what route is the most advantageous to take when considering warehousing and distributing product. When considering this, it is important to analyze and interpret all KPIs and information and ultimately make the decision pertaining to contract warehousing or in-house. Many companies tend to overlook third-party logistics and contract warehousing, which allows them to believe that the only option is in-house warehousing - which is costly. Before making a decision pertaining to any warehousing needs, consider the advantages and disadvantages of contract warehousing and how it relates to your operation.
Advantages of Contract Warehousing
With contract warehousing, there are various advantages that can provide substantial benefits and results to your organization. The advantages pertaining to contract warehousing include the following:
Less Investments - Investments are by far the biggest cost within any business that is attempting to grow and expand operations. Smaller businesses especially do not always have the capital and resources to adequately expand operations and build an entire warehouse to store product. Managerial costs and labor availability is also another important consideration to take note of. This is where contract warehousing can take place of building an operation of your own and thus leading to a reduced financial investment.
Risk Elimination - When you are building your own warehouse, this is especially risky considering the amount of commitment that is needed. As long-term commitments and a risky outcome become less desirable, contract warehousing can fulfill this obligation and spare an organization from the hardships of a failing distribution center.
Efficiency Enhancement - Contract warehousing is also able to lower operation and distribution costs significantly, considering that the warehouse specializes in only warehousing and distribution - as opposed to every other area of the business. Warehousing is only one part of an entire business, which allows them to continuously improve and streamlines process, ultimately leading to lower operational costs.
While there are many advantages pertaining to contract warehousing, there are also various disadvantages as well.
Disadvantages of Contract Warehousing
The disadvantages of contract warehousing include the following:
Control Loss - A loss of control of a portion of your operation is a component to consider and the main argument for businesses that are seeking to conduct warehousing operations themselves. There is a degree of control that is lost, simply because it includes trusting your product to be held and distributed from another company's distribution center. Having said that, contract warehousing and 3PL yields much better results than customers that may be struggling to get started alone.
Challenges With Locating a Good Match - Finding the most appropriate 3PL and contract warehousing facility can be rather challenging. Depending on your specific needs and requirements, the search and selection process can take some time and the result may not be as beneficial as it could be if not conducted adequately. Finding the best match for you will take time, but could be worth it in the long run.
A software that can aid with manufacturing operations that are seeking to generate product within the timeframe requested and ultimately store in 3PL companies is PlanetTogether's Advanced Planning and Scheduling (APS) Software. APS Software is a must for manufacturing operations that are seeking to enhance overall efficiency and eliminate waste within their operation, thus increasing profitability in the long term as well. PlanetTogether's Advanced Planning and Scheduling (APS) Software is a must for manufacturing operations that are seeking to take their operation to the next level and ultimately fulfill any timeframe that consumers are seeking to receive product.
Advanced Planning and Scheduling Software
Advanced Planning and Scheduling (APS) software has become a must for modern-day manufacturing operations due to customer demand for increased product mix and fast delivery combined with downward cost pressures. APS can be quickly integrated with a ERP/MRP software to fill gaps where these system lack planning and scheduling flexibility and accuracy. Advanced Planning and Scheduling (APS) helps planners save time while providing greater agility in updating ever-changing priorities, production schedules, and inventory plans.
Create optimized schedules balancing production efficiency and delivery performance
Maximize output on bottleneck resources to increase revenue
Synchronize supply with demand to reduce inventories
Provide company-wide visibility to capacity
Enable scenario data-driven decision making
Implementation of Advanced Planning and Scheduling (APS) software will take your manufacturing operations to the next level of production efficiency, taking advantage of the operational data you already have in your ERP.
Related Lean Video
APS Resources
Topics: Contract Warehousing