As the need for on-time and quick/efficient delivery is becoming more and more prevalent and essential, especially during the coronavirus crisis, many manufacturing facilities are looking toward third-party logistics (3PL) companies. This enables operations to be able to have global reach that easily is scalable to an ever-growing demand and the need for quick delivery times. The greater capabilities come at the cost of letting an entirely separate company handle the product and interface with customers.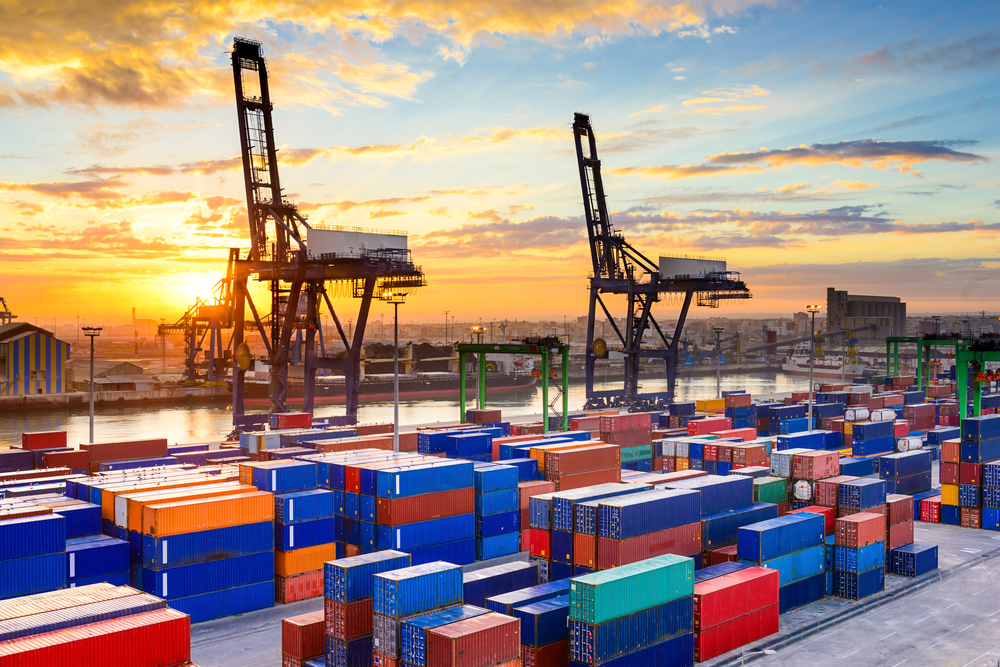 While third-party logistics (3PL) seems to be a no-brainer for some companies, it also is essential to understand the advantages and disadvantages of utilizing third-party logistics (3PL) and if it is the best option for your manufacturing operation. Therefore, here are the advantages and disadvantages of third-party logistics (3PL) within an operation.
Advantages of Third-Party Logistics (3PL)
In the modern-day economy and consumer environment, it is important to consistently keep up with technological advancement, product development, and ensuring that your company is maintaining a pristine and quality image. While this sounds rather simple, there are various components that could lead to the downfall of a company rather quickly. With focus that is needed to be directed in all areas of the operation to ensure for a quality company, it requires a substantial amount of labor and resources to be able to conduct this properly.
When utilizing 3PL, it takes the burden off of the manufacturer and ultimately pushes it onto the 3PL company that specializes in this industry. Outsourcing to a 3PL can easily aid a business through allowing them to reach new markets, utilize economies of scale, gain an experienced local partner in a new market, and take advantage of existing logistics infrastructure. 3PL allows you to experience a local partner that can serve as a guide to a new market and can be particularly useful if you are expanding rapidly and need to meet demand rather quickly. While 3PL is able to enhance your operation dramatically, there are also some drawbacks to utilizing this option.
Disadvantages of Third-Party Logistics (3PL)
Considering the drawbacks pertaining to third-party logistics (3PL) will allow your manufacturing operation to be able to come up with an adequate conclusion for outsourcing their logistics. Drawbacks of utilizing 3PL may depend on the needs of your organization and where you want to take your company in the future. If you decide to outsource to a 3PL company, you may find that you are losing skills and infrastructure that you wish to develop, have a challenging time locating a trustworthy 3PL, and ultimately have to sacrifice some control of your image and customer service.
The most substantial drawback and challenge that manufacturers struggle with is sending out inventory to an unknown third party and having to trust that the organization will handle inventory properly. Other supply chain companies seek to maintain control of their inventory and do not want other parties involved, which is why some of them opt-out of this option. There are also other options pertaining to why you may not want to choose 3PL, which includes seeking to build a distribution network of your own or avoiding paying another company to handle your inventory. Regardless, these are discussions and decisions that need to be discussed with your team before coming to a conclusion on whether or not to choose 3PL.
A software that can aid with production facilities and scheduling in order to aid with on-time delivery is PlanetTogether's Advanced Planning and Scheduling (APS) Software. Advanced Planning and Scheduling (APS) Software is a must for manufacturing operations that are seeking to take their production facility to the next level and ensure for thorough visibility within an operation. Advanced Planning and Scheduling (APS) Software can enhance your operation through utilization of gantt drag and drop and what-if scenarios that enable you to locate the most advantageous schedule for your overall production operation.
Advanced Planning and Scheduling Software
Advanced Planning and Scheduling (APS) software has become a must for modern-day manufacturing operations due to customer demand for increased product mix and fast delivery combined with downward cost pressures. APS can be quickly integrated with a ERP/MRP software to fill gaps where these system lack planning and scheduling flexibility and accuracy. Advanced Planning and Scheduling (APS) helps planners save time while providing greater agility in updating ever-changing priorities, production schedules, and inventory plans.
Create optimized schedules balancing production efficiency and delivery performance
Maximize output on bottleneck resources to increase revenue
Synchronize supply with demand to reduce inventories
Provide company-wide visibility to capacity
Enable scenario data-driven decision making
Implementation of Advanced Planning and Scheduling (APS) software will take your manufacturing operations to the next level of production efficiency, taking advantage of the operational data you already have in your ERP.
Related Lean Video
APS Resources
Topics: logistics