In the past, operations have faced various challenges pertaining to production efficiency increase, which was due to a lack of thorough insight and hindrances that included a lack of collaboration through the organization.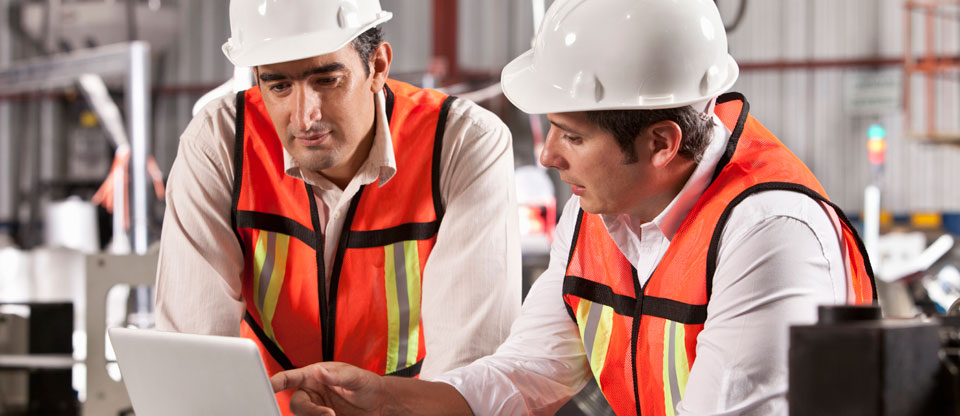 As this problem was faced throughout various production facilities around the globe, operations management become a viable solution. Operations management pertains to the process that includes managing the operation and process within an organization. With effective and adequate operations management, there is much more accountability and accuracy for successful delivery of a product or project. While operations management has aided production facilities immensely, there are still some current challenges that are faced that are holding them back. In this blog we will discuss the four current challenges within operations management. Therefore, here are the four current challenges for operations management.
Four Current Challenges for Operations Management
There are multiple challenges that operations managers face on a pretty frequent basis, and below you can see listed the four current challenges for operations management.
Globalization - Globalization pertains to the process of interaction and integration among people, companies, and governments among various nations. This is being driven by the reduction of trade barriers, advancements in information/transportation technology, and more. Operations managers have found themselves facing competition not only from competitors within their country, but from other countries as well. This is why is is so important for operations management to keep up with the trends and softwares that are available to increase their production and ultimately enable them to maintain their competitive advantage.
Sustainability - Sustainability is a frequent issue discussed among various news outlets - with manufacturing being one of the largest factors contributing to conversation. There is much debate over whether or not we will have the appropriate amount of resources needed in order to have a sustainable future. When discussing the concept of sustainability, the three pillars of sustainable usually come into play, which include social, environmental, and economic. Operations managers need to be aware of the outcomes of each of these pillars, including how their production facility or work will affect these factors. Effective operations management will implement practices that will address these concerns pertaining to sustainability.
Effective Communication - Consistency and effectiveness of communication is extremely difficult within organizations. The challenge for operations managers is to be able to communicate effectively with all internal and external stakeholders. This will ultimately allow for more thorough transparency within your production facility, which will aid your factory floor immensely. Having everyone on the same page can boost efficiency within your manufacturing operation with ease and operations management needs to look into softwares that can make this much simpler for them. Effective communication is a must for manufacturing facilities that are seeking to boost operational efficiency in areas such as demand planning, demand forecasting, using the plan/forecast, and ultimately implementing this into a proper production plan.
Ethical Conduct - Ethics is defined as a subset of business ethics that is meant to ensure that production functions or activities are not damaging to people or society. Understanding the ethics of business will ensure that you will not fall out of line in terms of keeping the people and environment of your business safe. Unethical behavior has contributed to the demise of various companies around the globe - which is why understanding them is so important. Being ethical across all functions of your business will ensure that your operation runs smoothly and that you will not turn into one of the companies that have failed due to this.
A software that may aid with the current challenges for operations management include PlanetTogether's Advanced Planning and Scheduling Software (APS). Advanced Planning and Scheduling Software (APS) can easily aid with manufacturing facilities and operation managers that are attempting to combat the current challenges for operations management. APS software enables manufacturing facilities to have a visual representation of their product schedules and aid in areas pertaining to waste reduction, profit increase, efficiency boost, and more. APS has become a must for manufacturing facilities that are seeking to take their operation to the next level and fill in their gaps where other softwares such as ERP and MRP lack. APS software can be implemented into production facilities around the globe.
Advanced Planning and Scheduling Software
Advanced Planning and Scheduling (APS) software has become a must for modern-day manufacturing operations due to customer demand for increased product mix and fast delivery combined with downward cost pressures. APS can be quickly integrated with a ERP/MRP software to fill gaps where these system lack planning and scheduling flexibility and accuracy. Advanced Planning and Scheduling (APS) helps planners save time while providing greater agility in updating ever-changing priorities, production schedules, and inventory plans.
Create optimized schedules balancing production efficiency and delivery performance
Maximize output on bottleneck resources to increase revenue
Synchronize supply with demand to reduce inventories
Provide company-wide visibility to capacity
Enable scenario data-driven decision making
Implementation of Advanced Planning and Scheduling (APS) software will take your manufacturing operations to the next level of production efficiency, taking advantage of the operational data you already have in your ERP.
Related Integration Video
APS Resources
Topics: operations management