Between the years 2007-2009, the economy and market was extremely volatile due to the housing crisis. This crisis effected the economy as a whole and ultimately hindered one of the main areas within our economy - manufacturing and supply chain management. Company leaders and manufacturing facilities did what they had to do to adapt to the changes within the market, which included prioritizing projects that reduced inventory and logistics expenses. While this may have helped in the short term, professional ignored the long-term demand-driven vision of the business operating model.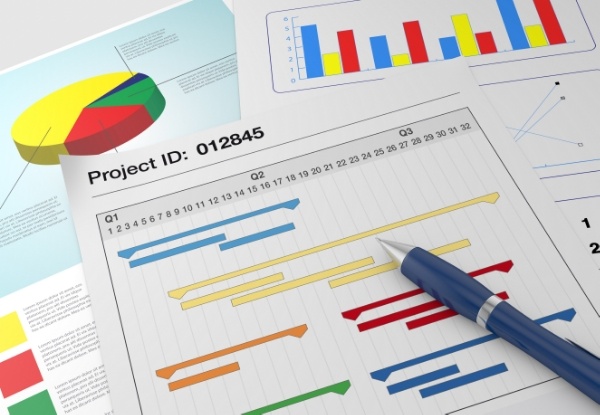 Organizations prepared for the rebound while responding to conditions of the new normal: a reduced labor pool, analytics based demand insights, stagflation and deflation, issues pertaining to sustainability, and more. Effective strategies and a well-defined plan with the right tools aided supply chain professionals to alleviate fulfillment pressures and readied managers for swift changes within the market in the future. With all of this being said, what are some of the strategies that helped top leaders survive?
Five Strategies for Enhanced Supply Chain Management
The strategies that top companies utilized to enhance their supply chain management include the following:
Adopt a Demand-Driven Planning Model Based on Real-Time Demand

- The accurate prediction/contingency planning tools will ensure a complete view and an effective response to risk such as suppliers going out of business, natural calamities, etc. Companies then adjust their pricing and promotional strategies to effectively shape demand, move additional product quickly, drive revenue growth, and expand margins for a high-demand product with a limited market supply.
Build an Adaptive and Agile Supply Chain - The second strategy that manufacturing facilities utilized was building an adaptive and agile supply chain. Once executives are able to understand shape demand/risk, they need to adapt their supply chains to changing market opportunities and events. Production facilities must deploy dynamic planning capabilities and continually oversee operations to ensure responsive agility to meet changing demand. Operations that utilized the old model found themselves falling behind during the recession and companies that utilized continuous, dynamic supply chain adjustments to respond to potential market changes continued to survive.
Optimize Product Designs and Management to Accelerate Profitable Innovation - Innovation is a must for being a step ahead of your competition, but unfortunately, innovation does not exist in a vacuum. In order to be successful, products need to be manufactured at the correct cost, place, and time. These decisions made in the early cycles of product development may make or break the product. Designs need to be optimized for supply, manufacturability, and supply chain operations. All true costs must be captured and analyzed to maintain balance across your overall supply chain.

Aligning Your Supply Chain With Business Goals

- One of the strategies that stood out was the strategy that aligned the supply chain through sales and operations integrated with corporate business planning. While sales and operations planning processes provide coordination among sales, manufacturing, and distribution, there are still gaps among finance and operations in various companies. One of the ways to fill in these gaps is through integrated business planning that involves people, process, and technology elements of a business. This process will ultimately integrate financial strategic budgeting and forecasting systems with operations planning.
Integrating Sustainability and Supply Chain - Sustainability is a key concern today in modern manufacturing. There are many studies that have concluded that companies striving for social and environmental sustainability achieve competitive advantages, especially with regard to production efficiency and attractiveness to employees.
A software that can aid with the five strategies for enhanced supply chain management includes PlanetTogether's Advanced Planning and Scheduling Software (APS). Advanced Planning and Scheduling Software (APS) offers a visual representation of your manufacturing operation and production process. APS software has become a top choice for top leading manufacturers that are seeking to boost profit within their operation while also reducing operating expenses, waste, and more. APS software allows you to manipulate your production process with ease and turn your manufacturing operation into a goldmine.
Advanced Planning and Scheduling Software
Advanced Planning and Scheduling (APS) software has become a must for modern-day manufacturing operations due to customer demand for increased product mix and fast delivery combined with downward cost pressures. APS can be quickly integrated with a ERP/MRP software to fill gaps where these system lack planning and scheduling flexibility and accuracy. Advanced Planning and Scheduling (APS) helps planners save time while providing greater agility in updating ever-changing priorities, production schedules, and inventory plans.
Create optimized schedules balancing production efficiency and delivery performance
Maximize output on bottleneck resources to increase revenue
Synchronize supply with demand to reduce inventories
Provide company-wide visibility to capacity
Enable scenario data-driven decision making
Implementation of Advanced Planning and Scheduling (APS) software will take your manufacturing operations to the next level of production efficiency, taking advantage of the operational data you already have in your ERP.
Related Capacity Planning Video
APS Resources
Topics: supply chain