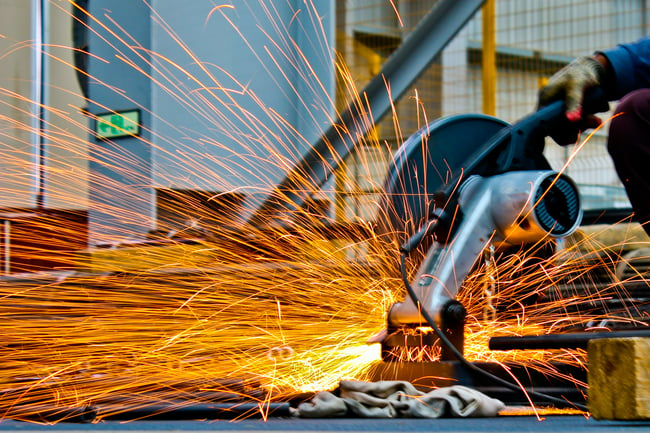 Master production scheduling (MPS) is an essential component of manufacturing operations around the globe. No matter the size of your manufacturing operations, having an MPS will ensure that you have good planning and scheduling habits that will help you reduce costs and produce items on time.
The MPS consists of a plan that provides information about the amount of items that need to be produced, the quantities available to promise, the resource capacity required to meet demand, and any other information that can be used to create a Materials Requirement Plan (MRP).
In other words, the MPS tells you what you need to produce, how much you need to produce, and when you need to produce it.
Master Production Schedules are generally created with softwares that have capabilities related to production planning, inventory management, production scheduling, and production control. Once Master Production Scheduling is implemented in a facility, manufacturers are able to effectively develop an overall plan for the products that need to be produced within a given time period.
Before implementing a software to generate a Master Production Schedule, it is important to understand the objectives of the system.
Objectives of Master Production Scheduling (MPS)
The main objectives of Master Production Scheduling (MPS) include the following:
Inventory Control - MPS oversees inventory and attempts to keep a desired level of inventory available within the facility. This is completed through making perfect use of the resources available and minimizing overall costs and waste within the operation. Inventory control is one of the main objectives of MPS and can benefit the manufacturing operation immensely.
Setting Up Due Dates - This objective pertains to setting up the due dates for availability of finished goods and providing information pertaining to resources and materials. This objective acts as the foundation of aggregate planning within the production facility.
Customer Service - Delivery time is extremely important in ensuring customer service satisfaction as customers are expecting to receive their items on time and soon after they have been ordered. Master production scheduling helps keep customer delivery promises through delivering in a timely and cost-effective manner.
Scheduling - MPS sets up particular schedules for production of parts and components that are utilized as inputs to materials requirements planning. This ensures the creation of an optimized and efficient production schedule that will ensure for on-time delivery and for the product to be completed in the time that it is given with the available resources.
Stabilize Production - Having a Master Production Schedule ensures that everyone in the company is aware of what is to be produced so that there are no surprises or need for quick changes to the schedule. There is often a frozen window of time within which production orders are not changed, to allow the shop floor to focus on what is coming next without worrying about changes in priorities.
An Advanced Planning and Scheduling (APS) software such as PlanetTogether APS can effectively plan, schedule, and control production and can help you implement a master production schedule into your business. There are many benefits of using PlanetTogether to generate a MPS, including the optimization of capacity utilization, enhanced production efficiency, improved inventory management, and on-time delivery.
We feed [PlanetTogether] the facts we know, and it automatically proposes an optimized schedule that allows us to meet those dates. It's something we tried, but could never do manually.

DICK MARX, MATERIALS MANAGER, KNAPHEIDE TRUCK EQUIPMENT
PlanetTogether APS is a powerful solution for your manufacturing needs as it automatically generates a production plan and production schedule at the same time, so that you can be sure that you are able to produce your items for when they are needed. With a single click, PlanetTogether's MPS/MRP feature automatically takes data from your ERP system and will concurrently plan material and capacity to create the production schedule.
Advanced Planning and Scheduling (APS) Software
Advanced Planning and Scheduling Softwares have become a must for modern-day manufacturing operations as customer demand for increased product assortment, fast delivery, and downward cost pressures become prevalent. These systems help planners save time while providing greater agility in updating ever-changing priorities, production schedules, and inventory plans. APS Systems can be quickly integrated with an ERP/MRP software to fill the gaps where these systems lack planning and scheduling flexibility, accuracy, and efficiency.
With PlanetTogether APS you can:
Create optimized schedules that balance production efficiency and delivery performance
Maximize throughput on bottleneck resources to increase revenue
Synchronize supply with demand to reduce inventories
Provide company-wide visibility to resource capacity
Enable scenario data-driven decision making
The implementation of an Advanced Planning and Scheduling (APS) Software will take your manufacturing operations to the next level of production efficiency by taking advantage of the operational data you already possess in your ERP system. APS is a step in the right direction of efficiency and lean manufacturing production enhancement. Try out a free trial or demo!
Related About Video
APS Resources
Topics: master production scheduling