Operations management pertains to the process in which planning, organizing, and supervising are involved. These processes ensure for much higher profitability and improvement of efficiency within a manufacturing operation.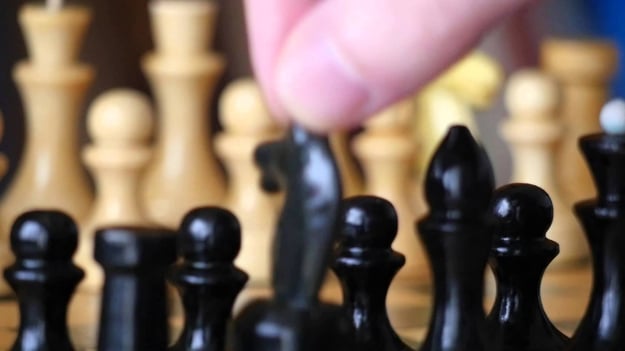 When operations management is implemented, there are key adjustments that are made to help support the company in reaching strategic goals. These strategic goals are met through understanding the most important principles of operations management and provide thorough visibility into the operation. Therefore, here are the 10 Principles of Operations Management within a manufacturing operation.
10 Principles of Operations Management
The 10 principles of Operations Management include the following:
Reality

- Operations management needs to focus on the overall problem, instead of just the techniques. This is because no tool in itself will be able to present a universal solution.

Organization

- Within a production facility, everything within the operation is interconnected. All of these elements have to be consistent and predictable. Without it, the operation will not be able to achieve an outcome for profit.

Humility

- Trial and error process are extremely costly, which is why it is important for managers to understand that they have limitations. This will save money and time and help production in the long run.

Success

- While there are various definitions of what success may be within your production facility, the interest of your customer should always be taken into account. If you wish to be successful, you have to keep your customers happy and coming back.

Accountability -

Being accountable is key within running a manufacturing operation. Managers are expected to be able to set rules and metrics while also checking on a frequent basis if these goals are being met. Accountability is a must.

Causality

- Problems are very similar to symptoms, in which these two things usually have underlying causes. In order to rid yourself of the problem forever, you have to remove the underlying cause as well.

Change

- Sometimes, change is good. With new theories and solutions available to manufacturing operations, it is important to change things up. This will ensure for managing stability in the long run.

Collaborating with Customers

- Understand what customers buy and use. This will provide thorough insight into what you can do to better your product and organize production families accordingly.

Knowing the Competition

- It is important to analyze your competitors. Understand their customers, practices, product, and any form of competitive edge.

Quality Control

- Quality control is essential within a manufacturing operation. Without quality control, your customers may be dissatisfied with the product you are creating. For a quality and durable product, you have to use the best materials, processes, and partners.
A software that provides aid to operations managers within production facilities is PlanetTogether's Advanced Planning and Scheduling Software. The software can easily push production to the next level in terms of efficiency and optimize overall factory production.
Advanced Planning and Scheduling (APS)
Advanced Planning and Scheduling (APS) software has become a must for modern-day manufacturing operations due to customer demand for increased product mix and fast delivery combined with downward cost pressures. APS can be quickly integrated with a ERP/MRP software to fill gaps where these system lack planning and scheduling flexibility and accuracy. Advanced Planning and Scheduling (APS) helps planners save time while providing greater agility in updating ever-changing priorities, production schedules, and inventory plans.
Create optimized schedules balancing production efficiency and delivery performance

Maximize output on bottleneck resources to increase revenue

Synchronize supply with demand to reduce inventories

Provide company-wide visibility to capacity

Enable scenario data-driven decision making
Implementation of Advanced Planning and Scheduling (APS) software will take your manufacturing operations to the next level of production efficiency, taking advantage of the operational data you already have in your ERP.
Related What If Video
APS Resources
Topics: operations management