The coronavirus has become one of the largest, if not the largest, concern and challenge that supply chain and manufacturing facilities are experiencing right now. As there is much uncertainty, there are a series of hindrances that are occurring within many production facilities - such as rapidly changing production, switching to manufacturing medical equipment to aid with the fight against the virus, being able to remain cost efficient and effective, and others.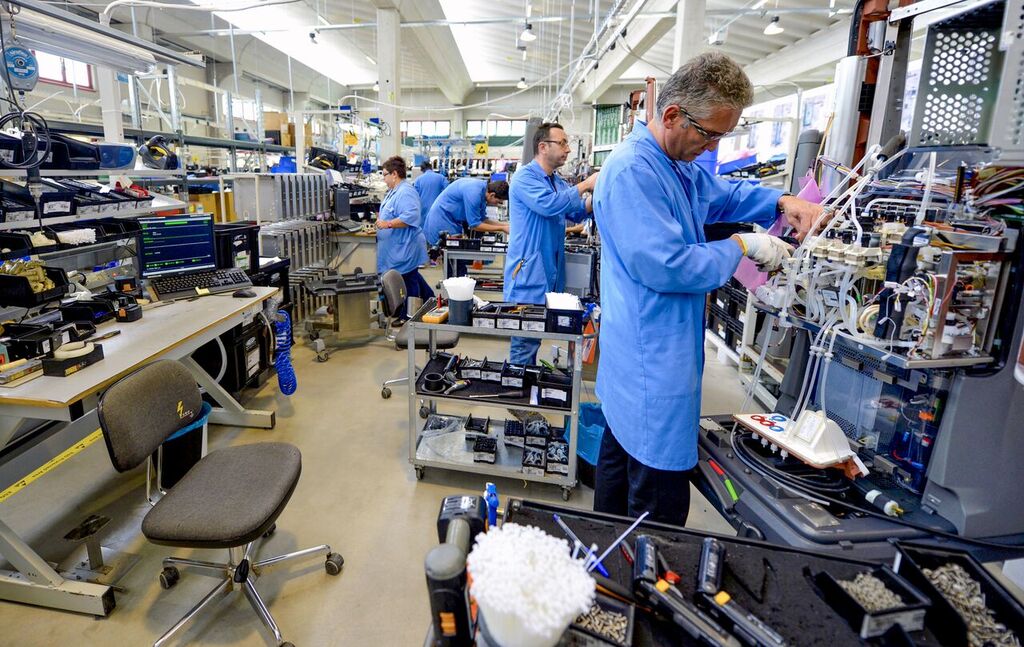 This is why being equipped with the absolute most advantageous software during this time period to aid with a rapidly changing demand is what is considered to be making or breaking manufacturing facilities as of right now. As manufacturing facilities are utilizing ERP or MRP software, these types of software lack specific insight as opposed to utilizing APS software that dives into the details of the operation and can quickly change up a production schedule. Utilizing and integrating APS into your supply chain to aid with any coronavirus challenges is a worthwhile investment and can easily boost efficiency within your operation. Therefore, here are some features that can aid with the impact of the coronavirus on production.
Features of APS Software That Aids With The Coronavirus
The features of APS Software that can aid with the coronavirus includes the following:
What if Scenarios

- What If Scenarios have been a tremendous help to manufacturers during this period. It enables the production facility to run a form of simulation that visualizes how production will be altered if certain changes were put in place. What If Scenarios are an extremely advantageous feature of the software, especially during this time period, due to the fact that it allows you to "make changes" before actually setting anything in stone and changing production. This allows you to locate the most advantageous production schedule for your operation as a whole. This correlates with another feature of APS - Drag and Drop Gantt Charts.

Drag and Drop Gantt Charts

- Drag and Drop Gantt Charts are another key feature of Advanced Planning and Scheduling (APS) Software that allows you to move around your production schedule and alter your production with ease. Drag and Drop Gantt Charts are a key component during this crisis as well, ultimately enabling manufacturers to be alter production with ease and simplicity, thus resulting in quick changes that are vital to the operation during this time of rapidly changing demand.

Production Scheduling

- Advantageous production scheduling is a concept that many manufacturers struggle with. Locating the most advantageous schedule for your production plan is by far one of the largest concerns within manufacturing as of right now. Advanced Planning and Scheduling (APS) Software is able to locate and produce the most advantageous schedule for your manufacturing operation and ultimately eliminate any bottlenecks, boost efficiency, and takes your production up a notch. Production scheduling is especially challenging during this time of uncertainty, in which you need to be able to manipulate and alter your production plan as needed and as quickly as possible. Therefore, utilizing APS software can aid with this concept with ease.
The coronavirus is making waves across the world and has taken a toll on globalization and mass production. While food and medical supplies are thriving, other areas of manufacturing and production are taking a huge hit. Therefore, this is why it is important to implement an adequate software that can easily aid your entire process and boost efficiency in the places that are in need of it. Advanced Planning and Scheduling (APS) Software is easily able to alter production and your production plan and ultimately offer thorough visibility into your entire operation as a whole. Advanced Planning and Scheduling (APS) Software can be integrated into existing softwares such as ERP, MRP, and MPC and will fill in the gaps where these softwares lack. Ultimately, APS software has been a tremendous help in combatting COVID-19 and ensuring that manufacturing facilities are staying alive.
Advanced Planning and Scheduling Software
Advanced Planning and Scheduling (APS) software has become a must for modern-day manufacturing operations due to customer demand for increased product mix and fast delivery combined with downward cost pressures. APS can be quickly integrated with a ERP/MRP software to fill gaps where these system lack planning and scheduling flexibility and accuracy. Advanced Planning and Scheduling (APS) helps planners save time while providing greater agility in updating ever-changing priorities, production schedules, and inventory plans.
Create optimized schedules balancing production efficiency and delivery performance
Maximize output on bottleneck resources to increase revenue
Synchronize supply with demand to reduce inventories
Provide company-wide visibility to capacity
Enable scenario data-driven decision making
Implementation of Advanced Planning and Scheduling (APS) software will take your manufacturing operations to the next level of production efficiency, taking advantage of the operational data you already have in your ERP.