Utilization of a capacity planning software within a manufacturing operation can offer thorough insight into capacity availability, ensuring that production capacity needed by an organization can meet a varying demand for products.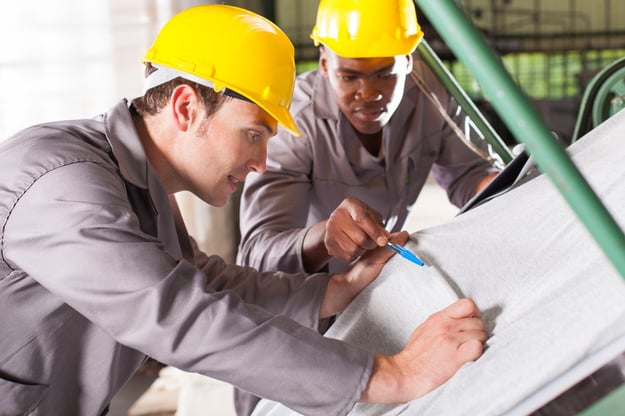 Managing capacity is a challenging component that many manufacturers run into, which is why utilizing a capacity planning software can be advantageous and beneficial. It is important to understand the concepts within capacity planning software before jumping into utilizing it, which is why in this blog we will discuss the main components within capacity planning software.
Components within Capacity Planning Software
The components within capacity planning software include the following:
Visual Scheduling - Manage constraints while schedules account for material, machines, labor, and various other components. You are also able to customize Gantt charts/features and manipulate the schedules to locate the most advantageous schedule.
Multi-Collaboration - Work collectively with a number of planners at the same time while also managing schedules simultaneously - enabling each planner to focus on operations that they know best.
Optimization - Boost production efficiency 24/7 with optimization rules that enables you to schedule based off of goals and production requirements. You can also balance between any combination of due dates, priority, revenue, WIP reduction, and others.
Sales & Operations Planning - Visualize inventory projections that account for On-Hand Inventory, Sales Orders, Forecasts, Transfer Orders, Production Orders, and various others.
What-If Analysis - Effectively predict outcomes quickly and make informed decisions based off of real and experimental schedules. Also effectively graph and track your schedule through utilization of key performance indicators (KPIs).
Real-Time Schedules - View up-to-date schedules at all times and schedule single-operation jobs or various operation flows accurately.
PlanetTogether's advanced planning and scheduling software (APS) is a production planning software that can effectively aid with any capacity planning concerns. Advanced Planning and Scheduling software (APS) offers thorough insight into your manufacturing operation and enables you to locate areas of production that are in need of efficiency increase while also making decisions based off of production schedules that are generated. Overall, advanced planning and scheduling software (APS) is becoming a necessity for manufacturing operations that are attempting to boost production.
Advanced Planning and Scheduling Software
Advanced Planning and Scheduling (APS) software has become a must for modern-day manufacturing operations due to customer demand for increased product mix and fast delivery combined with downward cost pressures. APS can be quickly integrated with a ERP/MRP software to fill gaps where these system lack planning and scheduling flexibility and accuracy. Advanced Planning and Scheduling (APS) helps planners save time while providing greater agility in updating ever-changing priorities, production schedules, and inventory plans.
Create optimized schedules balancing production efficiency and delivery performance
Maximize output on bottleneck resources to increase revenue
Synchronize supply with demand to reduce inventories
Provide company-wide visibility to capacity
Enable scenario data-driven decision making
Implementation of Advanced Planning and Scheduling (APS) software will take your manufacturing operations to the next level of production efficiency, taking advantage of the operational data you already have in your ERP.
Related Capacity Planning Video
APS Resources
Topics: capacity planning