Quality improvement is a common goal for most manufacturers who are seeking to further grow and attract new customers. Delivering an excellent product is what truly will bring customers back through answering their consumer values.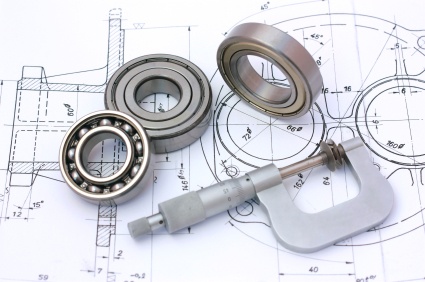 This is why tracking your production efficiency and improving your production efficiency is vital to your production facility - simply because it is what keeps the place running. This commitment to quality permeates every process workflow, production plan, finished product quality, and more. Having this insight into your operation will allow you to become competitively stronger and grow your manufacturing operation. With all of this being said, you may be wondering, how exactly I can improve my production efficiency? Listed below are five methods to adequately track and improve production efficiency within your manufacturing operation and take your facility to the next level in terms of optimization.
Five Methods to Track and Improve Production Efficiency
The five methods to track and improve production efficiency includes the following:
Reducing Scrap and Rework - As track and traceability are integrated into the process, it becomes possible to deter lots of defective parts from entering the warehouse. Ultimately, as more data is collected over time, it becomes possible to predict patterns in quality by the supplier, which will further reduce scrap and rework through anticipating when defective parts are in the delivery of a potential supplier.
Reduce Inventory Shrinkage - As track and traceability are managing all inbound shipments to the lot, it's easy to see where inventory is lost or stolen. This will ensure for inventory stability within the supply chain and save you from lost profit down the road.
Improve Order Accuracy - Traceability also makes it possible for manufacturers to improve their order performance through providing accurate data on when parts, components, and assemblies will arrive to complete orders.
Improve Manufacturing Efficiency - For obvious reasons, improving the accuracy/speed of your manufacturing process will aid in improving production efficiency. It is also important to understand that traceability data across all production locations will push for greater collaboration and knowledge sharing - which boost efficiency tremendously through visibility.
Increase Inventory Accuracy and Forecasting - Understanding your inventory levels through supply chains makes inventory planning and management much easier and efficient for your production center. A track and traceability system over time will generate data sets that show patterns, ultimately making it possible to anticipate future shifts in demand. This insight contributes to forecasting accuracy and the potential to optimize schedules within the manufacturing process.
A software that can easily aid in tracking and improving your production efficiency is PlanetTogether's Advanced Planning and Scheduling Software (APS). This software allows you to manipulate your production schedule and make decisions based off of What-If Scenarios and Gantt Drag and Drop. APS has various features that will enable you to optimize your manufacturing process and enhance your operation through waste elimination, cost reduction, and profit increase.
Advanced Planning and Scheduling Software
Advanced Planning and Scheduling (APS) software has become a must for modern-day manufacturing operations due to customer demand for increased product mix and fast delivery combined with downward cost pressures. APS can be quickly integrated with a ERP/MRP software to fill gaps where these system lack planning and scheduling flexibility and accuracy. Advanced Planning and Scheduling (APS) helps planners save time while providing greater agility in updating ever-changing priorities, production schedules, and inventory plans.
Create optimized schedules balancing production efficiency and delivery performance
Maximize output on bottleneck resources to increase revenue
Synchronize supply with demand to reduce inventories
Provide company-wide visibility to capacity
Enable scenario data-driven decision making
Implementation of Advanced Planning and Scheduling (APS) software will take your manufacturing operations to the next level of production efficiency, taking advantage of the operational data you already have in your ERP.
Related What If Video
APS Resources
Topics: production management