Aggregate planning is a technique that is commonly utilized in an attempt to predict supply and demand of products and services. The overall goal of this is to put efforts toward saving money, streamline operations, and increase productivity. In order to accomplish this, businesses can use an aggregate planning model to develop a game plan that can easily assist with determining staffing requirements, materials needed, timeline estimation, and budget cost that allow your manufacturing facility to plan ahead effectively.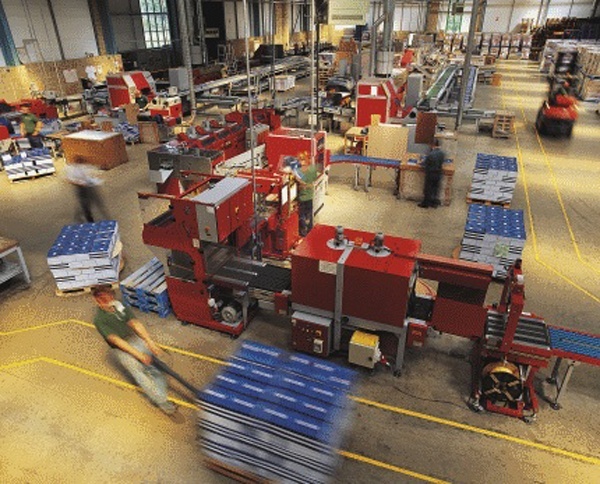 Before implementing aggregate planning into your manufacturing operation, it is important to understand the advantages of aggregate planning within your manufacturing operation. Therefore, within this blog we will discuss the advantages of utilizing aggregate planning within your manufacturing operation.
Advantages of Aggregate Planning
The advantages of utilizing aggregate planning include the following:
Minimization of Staffing Fluctuations - Through utilizing aggregate planning to forecast production demand, businesses are able to predict staffing requirements. Businesses that are in need of additional employees on a temporary basis tend to fill these positions with workers from temporary employment agencies. With proper forecasting, a business will be able to reduce or eliminate the need to hire extra workers. Ultimately, this will save the business both time and money as it will not need to pay additional fees to the staffing agency and it won't have to pay workers to train the new additions.
Reduce Overhead - Within a manufacturing facility, having excess inventory costs can cost a lot of money. Having finished products laying around increases the likelihood of damage to the products before they reach a customer. Adhering to an aggregate planning model can easily aid with production facilities operate in a much leaner manner.
Accommodation of Changes - Production orders will vary often, most businesses cannot stick to a single plan at all times. Aggregate planning allows for contingency measures to be put in place in order for production facilities to be able to better accommodate significant changes in customer orders and production. At various times, businesses may rotate between active, passive, and mixed strategies. They also are able to fluctuate between using the chase strategy where production levels equal forecast demands, and the level production strategy where stable output rates remain constant.
A software that can easily aid with aggregate planning is PlanetTogether's Advanced Planning and Scheduling (APS) software. Advanced Planning and Scheduling (APS) software can help with the strategic objectives of aggregate planning such as determining resources, project demand, adjusting capacity to meet demand, and calculating capacity. APS software allows you to have a visual representation of your production schedule and areas that are in need of productivity enhancement. Advanced Planning and Scheduling (APS) software is being implemented into manufacturing operations around the globe that are in need of efficiency optimization and productivity enhancement.
Advanced Planning and Scheduling Software
Advanced Planning and Scheduling (APS) software has become a must for modern-day manufacturing operations due to customer demand for increased product mix and fast delivery combined with downward cost pressures. APS can be quickly integrated with a ERP/MRP software to fill gaps where these system lack planning and scheduling flexibility and accuracy. Advanced Planning and Scheduling (APS) helps planners save time while providing greater agility in updating ever-changing priorities, production schedules, and inventory plans.
Create optimized schedules balancing production efficiency and delivery performance
Maximize output on bottleneck resources to increase revenue
Synchronize supply with demand to reduce inventories
Provide company-wide visibility to capacity
Enable scenario data-driven decision making
Implementation of Advanced Planning and Scheduling (APS) software will take your manufacturing operations to the next level of production efficiency, taking advantage of the operational data you already have in your ERP.
Related Capacity Video
APS Resources
Topics: aggregate planning