Outsourcing logistics is a substantial topic within manufacturing facilities and ultimately making the decision to outsource your logistics functions can be a grueling one. This is especially true if you are seeking to move portions of your logistical operation into another country, in which the regulations and safety requirements in these other countries may differ from those in the original country of operation. It is also important to note the volatility in transportation rates, the e-commerce boom, and the constant rush of new technology.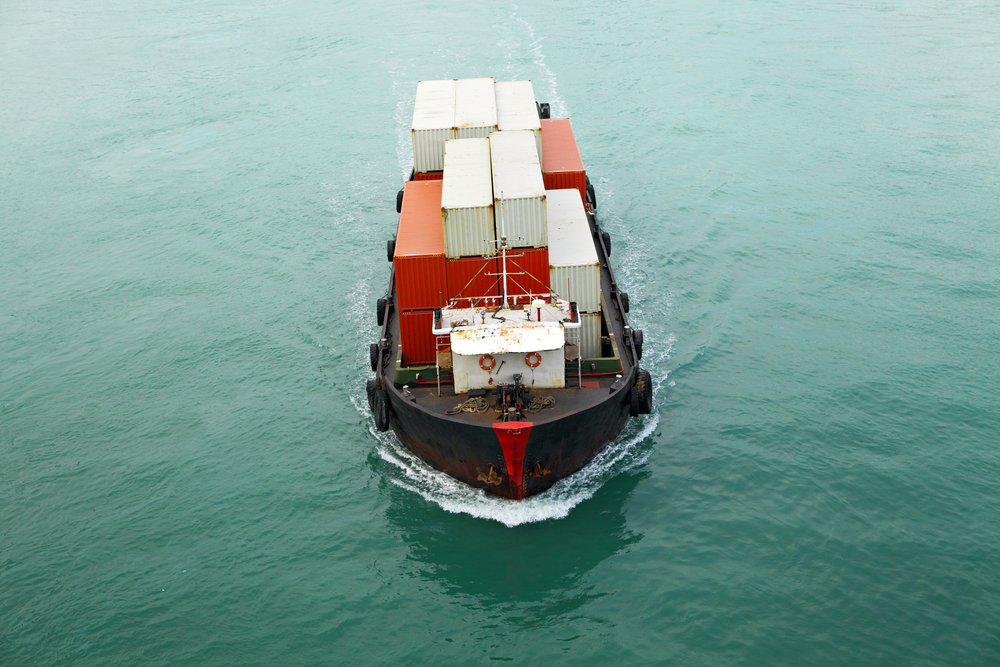 While most companies handled their logistics process in the past, third-party logistics (3PL) is on the come-up as manufacturing facilities are looking to outsource logistics and get closer to their customers without having to build a place to hold inventory. 3PL has also greatly reduced the amount of money needed to be able to produce large amounts of inventory that needs to be held within a warehouse of particular warehouse climate. As many companies find themselves utilizing 3PL, they are experiencing the benefits of transportation, warehousing, cross-docking, and ultimately adequate inventory management. 3PL is becoming more and more prevalent, but before implementing this process into your operation, it is essential to understand the components and pros and cons pertaining to the process.
Pros and Cons of Utilizing Logistics Outsourcing
With any new integration of a process, it is always important to weigh the pros and cons pertaining to the operation. The following pros to outsourcing logistics pertains to the following:
Relationships - One of the primary advantages of utilizing 3PL is the development of long-term strategic alliances with clients. Developing a relationship with the 3PL agent and trusting that your inventory is in the absolute best hands will be an overall benefit for all parties involved.
Expertise Access - Struggling to get your distribution and inventory operation to be profitable? Utilizing 3PL enables manufacturers to put that burden on that particular logistics operation and allows you to focus your efforts on other areas of your business. 3PL has experience and specializes in distribution and warehousing, ultimately giving them the upper hand in managing your inventory and allowing them to be the best option for your customers and fulfilling demand on-time.
Scalability Access - 3PL can also scale up or down to respond to demand without sunk costs for personal or equipment. 3PL's are constructed to manage time-sensitive deliveries, lean supply chains, and shorter product lifecycles. Another advantage of working with a 3PL is their ability to react to consumer demand or other variables to occur that require strategic changes. As your business and demand continues to grow, 3PL can act accordingly.
As well as the amount of pros associated with logistical outsourcing, there are also a series of drawbacks and cons that may sway your opinion from integrating this process into your operation. The drawbacks and cons pertaining to logistical outsourcing includes the following:
Control Loss - One of the largest cons or drawbacks associated with 3PL is the loss of control over a portion of your operation. If you are seeking to establish a dominating distribution channel and take control of all of your inventory, then 3PL is probably not the best option for you. While branding for assets and employees is taken on by the 3PL, there will still be some fear of turning over your inventory and logistics to the unknown. This is why conducting adequate research on 3PL companies and locating the absolute most advantageous operation will benefit you in the long-run and your mind can rest knowing your inventory is in good hands.
Costs - Costs can ether be an advantage or disadvantage, all depending on the cost of your current operation. If your distribution and logistical operation is particularly low cost and does not require a serious amount of funding, then 3PL may not be the option of choice. Having said that, utilizing 3PL can be the cost-effective decision as well. It is important to develop an understanding of the cost implications and determining if the ROI is substantial when comparing each of the logistical processes.
Misalignment of Strategy - A heavily discussed topic is how logistics needs to be aligned with strategy. It is essential to ensure that both parties in a 3PL relationship or operation need to share a clear and concise understanding of the strategy to be able to succeed. If everyone is not on the same page, 3PL may be functioning and heading down a different path that is not the same as the manufacturing facility, thus leading to inefficiencies and waste within the operation. Therefore, everyone needs to be on the same page within a 3PL operation.
A software that can aid with adequate and proper scheduling includes PlanetTogether's Advanced Planning and Scheduling (APS) Software. PlanetTogether's Advanced Planning and Scheduling (APS) Software is a must for manufacturing operations that are seeking to take their operation to the next level in terms of operational efficiency. APS Software enables manufacturing facility to establish thorough visibility into their operation and ultimately locate areas that are in need of efficiency enhancement and waste reduction. If you are seeking to maintain a competitive edge within your particular industry, APS Software may be a viable solution for you and your operation.
Advanced Planning and Scheduling Software
Advanced Planning and Scheduling (APS) software has become a must for modern-day manufacturing operations due to customer demand for increased product mix and fast delivery combined with downward cost pressures. APS can be quickly integrated with a ERP/MRP software to fill gaps where these system lack planning and scheduling flexibility and accuracy. Advanced Planning and Scheduling (APS) helps planners save time while providing greater agility in updating ever-changing priorities, production schedules, and inventory plans.
Create optimized schedules balancing production efficiency and delivery performance
Maximize output on bottleneck resources to increase revenue
Synchronize supply with demand to reduce inventories
Provide company-wide visibility to capacity
Enable scenario data-driven decision making
Implementation of Advanced Planning and Scheduling (APS) software will take your manufacturing operations to the next level of production efficiency, taking advantage of the operational data you already have in your ERP.
Related Lean Video
APS Resources
Topics: logistics